As you look forward to a new year, maybe one of your resolutions revolves around a kitchen or bathroom remodel. If that's the case, this is the perfect time to get updated on the kitchen and bathroom design trends that are expected to rule 2022.
Top 5 kitchen design trends to consider in 2022
Glass partitions: As homeowners look to add separation between the kitchen and living room (or other rooms in the house) glass partitions are becoming an increasingly popular design trend. This remodel creates a more closed off cooking space, while keeping the feel of an open concept floor plan.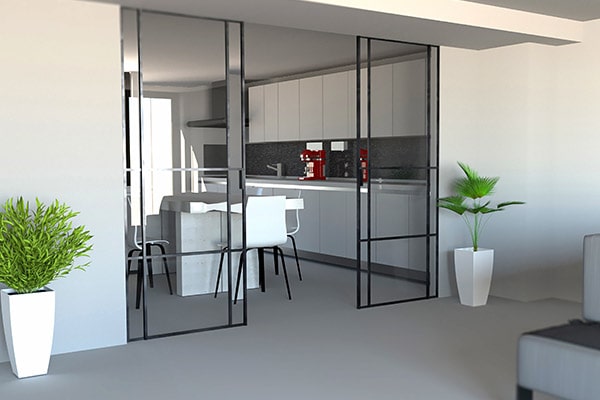 Open shelving: Open shelving was big in 2021, and it's expected to get even bigger in 2022. Adding open shelving to your kitchen has many benefits, both for design and functionality. It can make the kitchen feel more welcoming to guests, add a more open feel to the space, and give you the opportunity to show off stylish dishware or appliances. Additionally, open shelving increases your storage space, makes items more accessible/ easier to find, and it's inexpensive.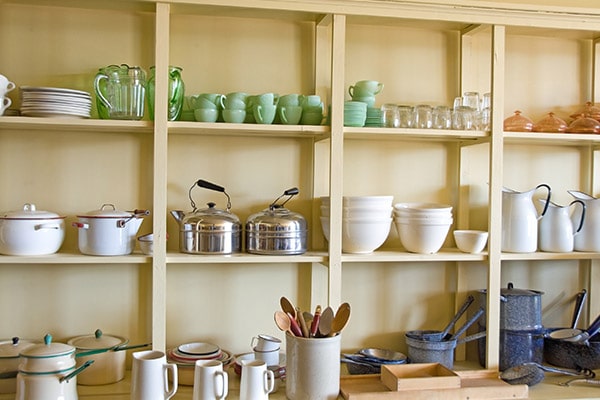 Concealed kitchens: Though it requires a more intensive remodel, concealed kitchen design is a growing trend. Concealed kitchens make it easy to reduce visual clutter in the home, and are especially popular for people living in apartments, condominiums, or smaller houses. This kitchen design comes in all shapes and sizes, but its main function is to blend into the space.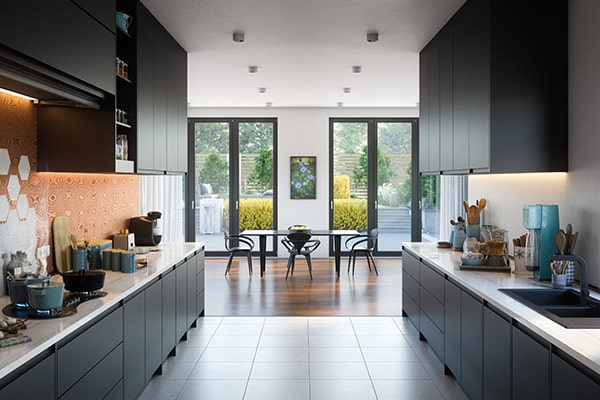 Color contrasts: Going bold is big. Many homeowners are experimenting with color contrasts as we head into the new year. Whether it's in the form of an accent wall, cabinets, or hardware, color contrasts are very in right now.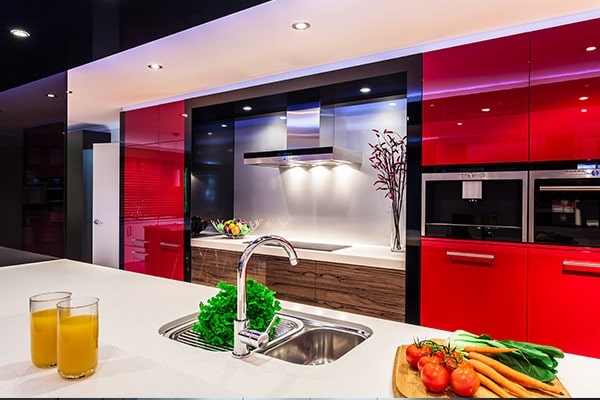 Wood finishes: Wood flooring, countertops, and backsplash are all kitchen design trends to watch for in 2022. This is a popular remodel choice for those trying to achieve a more minimal, modern design in the kitchen.
---
Top 5 bathroom design trends to consider in 2022
Industrial style: Industrial design is taking bathroom remodels by storm right now. Homeowners are going this route in hopes of achieving a more simple, utilitarian space. An industrial style bathroom remodel can also be a cost-effective remodel option. If industrial design isn't your thing, check out these 5 Popular Bathroom Style Ideas.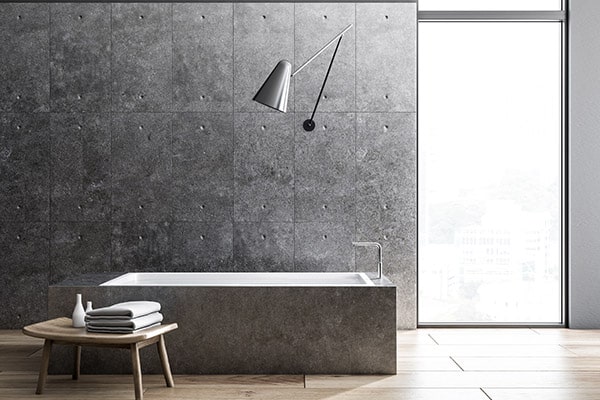 Floating vanities: This is a popular choice for those trying to achieve a more open floor plan with their bathroom remodel. Also big in 2021, floating vanities are not only space savers, but they bring a sleek, modern design to the bathroom.
Wet rooms: Wet rooms continue to rise in popularity. This is a more serious bathroom remodel that will change the look, function, and feel of the bathroom entirely. Turning your bathroom into a wet room makes it so the entire space is designed to get wet, while giving the bathroom a more minimalist look.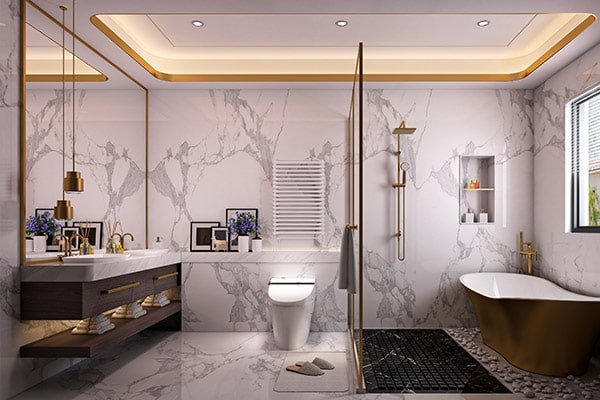 Cool shades: Cool and muted shades are making a comeback in the bathroom right now. Lighter shades of blue, green, and grey are all expected to be common choices in 2022, in addition to classic white.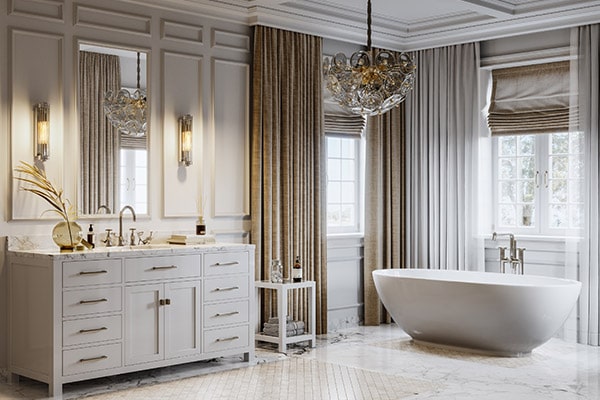 Wood-look tiles: Wood is in! Period. Using wood-look tiles in the bathroom is a trend that's likely here to stay for a while. This remodel can give the bathroom a more rustic look, while keeping the modern design. Luxury vinyl plank flooring/tile (LVP/LVT) has also soared in popularity because of its real look, inspired by natural stone and hardwood.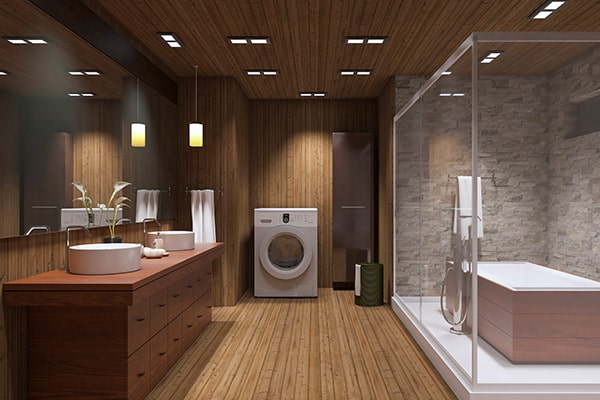 We can help make your kitchen and bath dreams come true in 2022
If you're planning a kitchen or bathroom remodel in 2022, the team at Kitchen & Bath Center is ready to help. Our Project Managers are here to assist you from start to finish. They will handle all scheduling with third parties and keep your project on schedule. Contact us when you're ready to get started!
DREAM IT. DESIGN IT. LIVE IT.

| Kitchen & Bath Center