Before you embark on a condo kitchen remodel, it's important to understand your HOA rules. There are several things you need to consider before remodeling your space, as condos are often subject to stringent regulations.
Once you have a firm grasp on the condo kitchen remodel guidelines for your particular building and/or unit, it's safe to begin the renovation process. Here are our top 4 recommendations to help you achieve the condo kitchen of your dreams: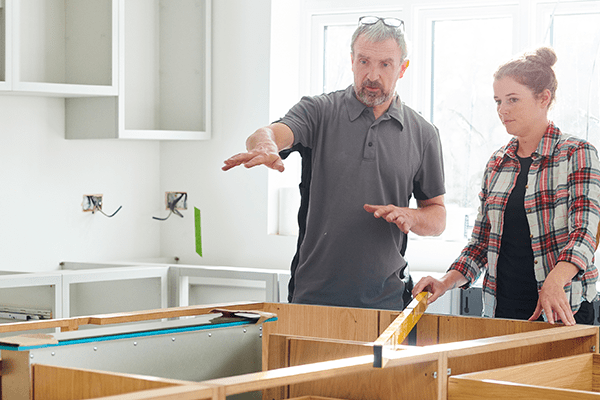 1. Install new cabinetry
The style of your cabinets can make or break a kitchen remodel. For condo owners with small kitchens, this is especially true. Updating cabinetry can be a game changer for the space, making the kitchen look and feel new.
When choosing new cabinets for your condo kitchen, it's important to know what you like. Taking some time to explore all the different options as far as material, color, and design is key. At Kitchen & Bath Center, we work with a host of cabinet manufacturers, including KraftMaid.
We have the only KraftMaid Vantage Design Studio on the Gulf Coast, located in our Mary Esther showroom. The Design Studio allows you to see, touch, feel, and compare cabinetry products in real-time so you can confidently determine exactly what you want.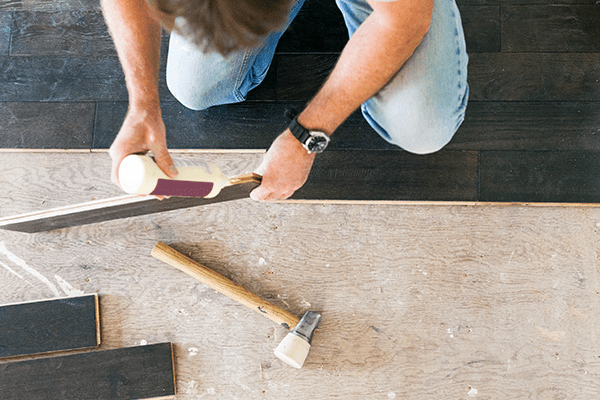 2. Replace old flooring
If your HOA rules allow, new flooring can bring a whole new look to your condo kitchen. Coordinating a new flooring and cabinetry project can really elevate the space, while allowing you to get creative.
It's important to consider how new kitchen flooring will fit with the rest of your condo. Using a flooring visualizer, which enables you to see how new flooring will look in your space, is a good starting point. Many manufacturers offer this option, including MSI. Try the MSI Flooring Visualizer now.
Some popular kitchen flooring materials include tile, stone, wood, and luxury vinyl planks/tiles (LVP/LVT). With so many choices, it can be difficult to make a decision, but working with a dedicated project manager can help ease the stress. At Kitchen & Bath Center, our project managers can help you plan, choose materials, and coordinate with manufacturers.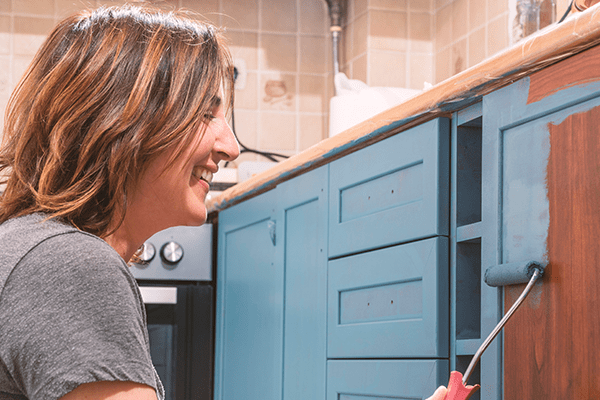 3. Try new colors
A fresh coat of paint can bring new life to a condo kitchen. Having a theme or style in mind for your kitchen can help you narrow down which color to choose. Some common condo kitchen styles include beach, country, rustic, floral, or industrial.
For any of these styles, consider experimenting with an accent color. For example, with a beach theme, you might try colors like blue, pink, or green to set your kitchen walls apart from the rest of the space. For a more industrialized look, light grey, beige, dark green, or even black are all good choices for an accent color.
An accent wall can also be achieved through different wall materials such as stone veneer, wood planks, mosaic tile, and more. We work with a number of manufacturers that can help you achieve a unique accent wall in your condo kitchen.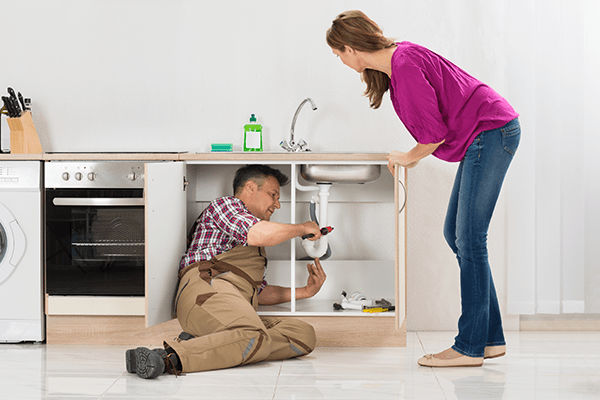 4. Refurbish the sink
Just because it's one of the hardest working fixtures in your condo, doesn't mean it can't also be one of the most attractive. Today's sinks are far more than utilitarian basins. In some cases, they are nothing short of works of art.
The style, shape, and material of your sink can be tailored to match the rest of your condo kitchen. This is particularly helpful for smaller condo kitchens, where you have limited opportunities to bring the space together and create a cohesive environment.
At Kitchen & Bath Center, our sink manufacturer is Chemcore, one of the largest wholesale sink companies in the United States. In addition to offering a variety of materials to choose from, the finest drains, sink strainers, adhesives, and accessories are all available at Chemcore.
It's time to achieve the kitchen of your dreams
Remodeling a condo kitchen generally requires more time due to logistics, size, timeframe constraints, noise constraints, and HOA restrictions. Luckily, the expert team at Kitchen & Bath Center has a decade of experience in condo renovations, and we know the specific remodeling elements you need to consider. Contact us today to get started with your condo kitchen remodel.
DREAM IT. DESIGN IT. LIVE IT.

| Kitchen & Bath Center