The size and style of your bathroom will likely guide the design of your vanity during a remodel. These days, bathroom vanities come in all shapes, sizes, styles, and materials, so examining all your options is important. Here are 5 bathroom vanity design ideas that can help make your decision a little easier:
Floating vanity
Floating vanities are all the rage right now. This style of bathroom vanity doesn't have legs, but instead comes out from the wall. Floating vanities create a modern look, and they save space in the bathroom.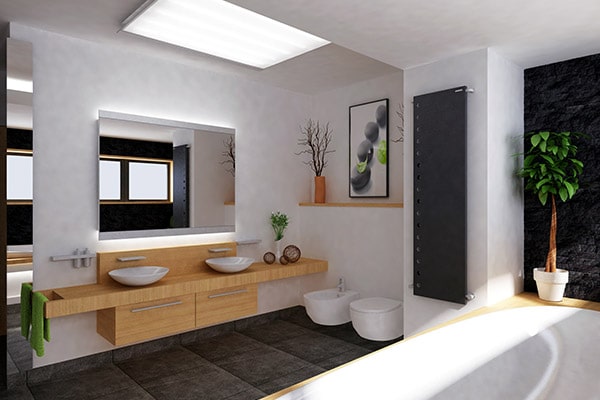 Double vanity
Not to be mistaken for a standard double sink vanity, double vanities are actually two separate vanity areas designed as one. Double vanities are most often found in the master bathroom, as they require quite a bit of space. This is a great bathroom remodel option for couples.
Storage vanity
A storage vanity is just what it sounds like. This type of bathroom vanity can be designed in a number of ways, but the purpose is to provide an open and/or closed storage space for common bathroom items, such as towels or toiletries. Storage vanities help keep your sink area free and clear!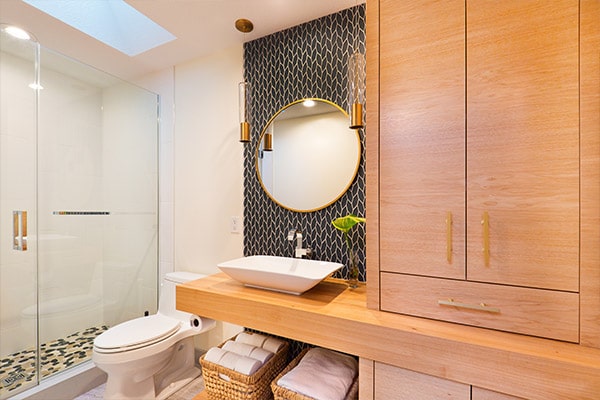 Washstand vanity
If you're going for a classic, almost antique look in the bathroom, a washstand vanity may be just the thing. This style of bathroom vanity has legs or a base, and generally sports a basic design. Washstand vanities are often movable, making this a good choice for people remodeling with mobility in mind.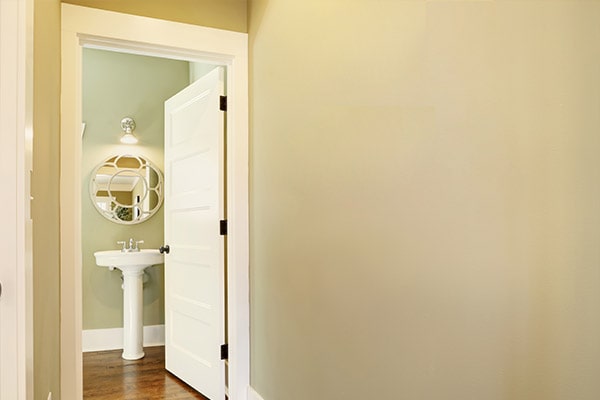 Minimalist vanity
This type of bathroom vanity design is best for smaller bathrooms. Minimalist vanities usually have a single sink and a small, detached mirror. This is another great vanity choice if you're hoping to create a classic look in your bathroom.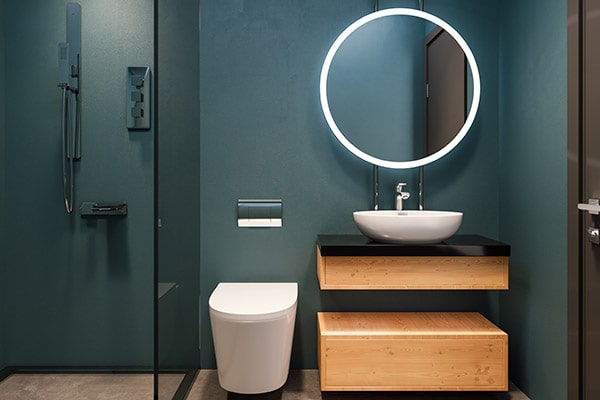 Achieve the bathroom vanity of your dreams!
Kitchen & Bath Center can help you with every step of the bathroom remodel process, including your bathroom vanity design. If you need help choosing bathroom countertop material, we highly recommend cultured marble, as it's strong, luminous, and easy to maintain. Contact our expert team today!
DREAM IT. DESIGN IT. LIVE IT.

| Kitchen & Bath Center