You have lots of countertop manufacturers to choose from for your kitchen or bathroom remodel. At Kitchen & Bath Center, we highly recommend MSI for your remodeling project. MSI is one of our top manufacturers for granite and quartz countertops. Offering sleek and sophisticated products, we trust MSI to provide you with high-glamour styles, mod colorways, and durability.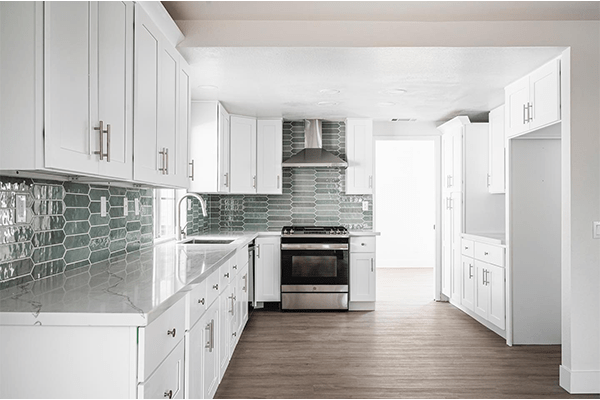 Why choose MSI granite countertops
Granite is natural stone, so each slab has unique flecks, coloration, or veining. No two granite slabs are exactly alike. Granite also comes in a wide variety of colors, from creamy whites and warm beiges to cool grays and deep browns or blacks. Whether you choose a custom cut or a prefab slab from MSI, your kitchen or bathroom countertop won't look like any other.
MSI granite countertops are also extremely durable. Granite is difficult to scratch, it's moisture and heat resistant, and it doesn't harbor the growth of bacteria or mold. Its durability allows it to be used inside and outside, so if you're looking to install an outdoor kitchen countertop, this material is perfect.
MSI's granite selection includes more than 250 granite colors. Whether you're embarking on a kitchen or bathroom remodel, these varieties are perfect for your project. Granite is MSI's top-selling countertop surface nationwide.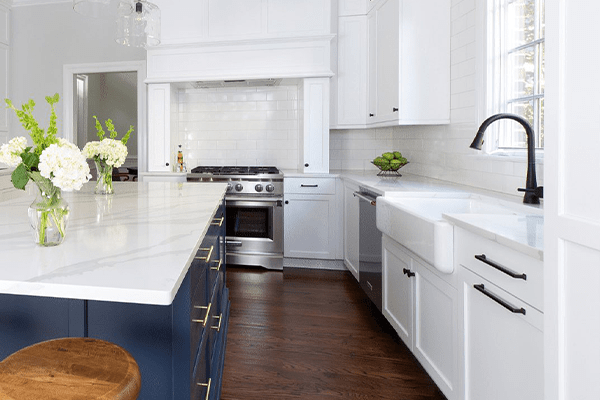 Why choose MSI quartz countertops
Quartz countertops are a great option for homeowners who are looking for something aesthetically pleasing and long-lasting. Quartz comes in many on-trend color and style options, from light and airy cool whites and grays to dark and dramatic rich looks.
MSI quartz countertops have unique and innovative designs, offering luxury looks for an affordable price. They are also extremely durable. Quartz countertops go through a treatment and pressing process, making the hard mineral even tougher. Additionally, MSI's quartz countertops are easy to maintain and keep clean.
MSI quartz countertops far outweigh the competition when it comes to design advantages. From new quartz colors like Calacatta Abezzo, Calacatta Delios, and Calacatta Goa, to classic colors, LumaLuxe, and marble look quartz, MSI offers incredible variety.
We can help you design with MSI
Our passion is to help you create the home of your dreams. We can help you start designing a new kitchen or bathroom countertop with MSI today. The team at Kitchen & Bath Center is ready to help you every step of the way! Learn more about why you should choose MSI and then get started with our remodeling services.
DREAM IT. DESIGN IT. LIVE IT.

| Kitchen & Bath Center