Remodel projects are a great way to increase your home's value. Whether you're looking to sell your home in the next year or the next several years, strategically remodeling with your home value in mind is a great approach. Here are five remodeling projects that can benefit you and your home's future buyer.
1. Updating flooring
If your floors could use a refresh, installing new flooring is a great way to add value to your home while giving it a multipurpose makeover. Those with higher project budgets can significantly increase their home's value by installing hardwood or stone floors. For those with smaller remodel budgets, a popular flooring material with a surprisingly lower price tag is luxury vinyl plank/luxury vinyl tile (LVP/LVT). LVP/LVT gives your flooring the appearance of natural wood or stone and comes in various finishes and textures. You can give your home the stunning look of hardwood or stone floors at a fraction of the price, and LVP/LVT is much easier to maintain than natural materials.
For homeowners with hardwood floors, refinishing wood flooring is a great way to add value without committing to the hassle and expenses of a total replacement. The cost of removing old flooring and installing new flooring can add up quickly, so refinishing or even deep cleaning your hardwood flooring can give it new life with added value.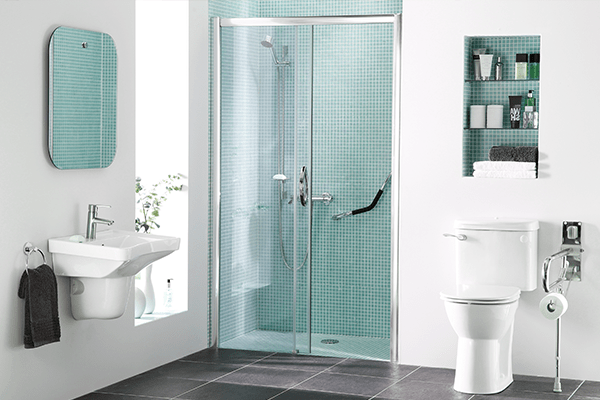 2. Incorporating universal design
"Aging in place" is a common term for keeping a home suitable for aging homeowners. Universal design expands that concept to people of all ages and abilities. The goal is to create a living space that can accommodate the changing needs of homeowners and guests. By incorporating aspects of universal design in a remodel project, you're making your home accessible to a broader range of potential buyers.
Some examples of incorporating universal design during your next remodel include:
Fitting your cabinets and drawers with D-shaped hardware

Including lower work surface areas in kitchens and bathrooms

Choosing a durable material for your countertops

Installing slip-resistant flooring

Making your

bathroom more accessible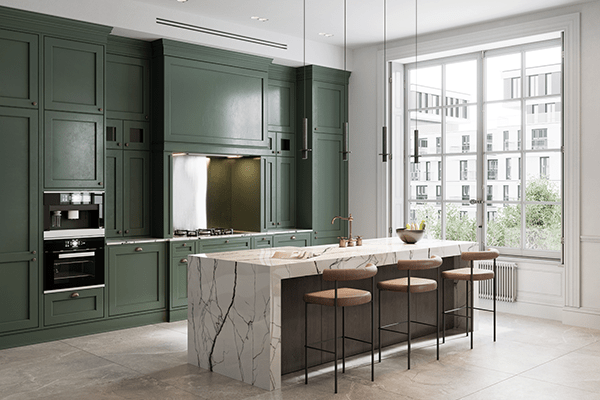 3. Adding a kitchen island
It's rare to hear that a homeowner thinks their home has enough counter space in their kitchen. Adding a kitchen island is a great way to add counter space and make your home more attractive to potential buyers. Islands can add significant space for cooking, increase your kitchen's storage capacity, and enhance your ability to entertain guests. You can design your island and select the perfect shape, size, and function to blend with your kitchen's style seamlessly.
Selecting a durable, high-quality material for your island's countertops can further increase the value and appeal of your kitchen. Depending on the function of your kitchen island, you can pick from several options for countertops that will accommodate those functions. Materials like granite and laminate are less suitable for kitchens because they are more prone to scratches, chips, and heat damage. Marble and quartz are more durable options that come in a variety of colors, patterns, and finishes.
4. Refreshing cabinetry
Storage space can make or break a room, and refreshing cabinetry can be game-changing for your home's appearance, value, and functionality. Your kitchen, bathroom, and other spaces can instantly facelift by changing the design and style, updating the hardware, or redoing the layout and storage spaces. Thanks to the wide selection of options from various manufacturers, you can fully customize your next project and create the perfect space.
If you're looking for a more budget-friendly way to increase your home's value, updating cabinets can be a more affordable and effective way to add value to your home and get a good return on your investment. Some smaller project options to refresh your cabinets include:
Repainting

Upgrading hardware

Installing sliding shelves

Removing doors to create

open shelving

Replacing solid doors with glass inserts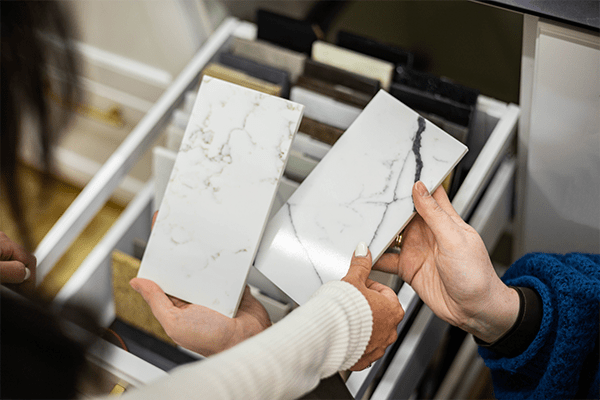 5. Upgrading countertops
Countertops can deal with wear and tear over the years, so upgrading them is a great way to increase your home's value and appeal. When choosing a new countertop material, two essential factors to consider are durability and affordability. Materials like quartz, recycled glass, and granite each have pros and cons, so you can select the material best suited for the surface's primary purpose. For example, quartz is more resistant to stains and chips than granite, but granite has a much higher resistance to heat than quartz.
In addition to selecting the material, you can customize your countertops by choosing an edge treatment. Most fabricators offer a handful of classic options in addition to custom finishes. Typical choices for edge treatment are:
Flat and polished

Rounded

Bullnose

Beveled

Ogee

Chiseled
With decades of experience, top-of-the-line manufacturers, and financing options, Kitchen & Bath Center's team is here to make your next project a breeze. Our professionals walk you through your remodel and assist you with every step, from selecting your materials to enjoying the finished product. Contact us or stop by a showroom near you to learn more and start your next project.
DREAM IT. DESIGN IT. LIVE IT.

| Kitchen & Bath Center