When looking to remodel your kitchen, the countertops are among the most impactful design choices that you will make. As both a focal point and a functional element of a kitchen (or bathroom), selecting the right material will be one of the determining factors in the design options that are available to you.
At Kitchen & Bath Center, we offer a wide variety of materials with a range of colors that you can view in our design centers. You can explore our full variety of countertop options here.
Some things to consider prior to selecting your countertop:
Your budget
The intended use of the counter (Will it be an island or a bathroom counter? Understanding the functionality is imperative to selecting the right material.)
The size of the space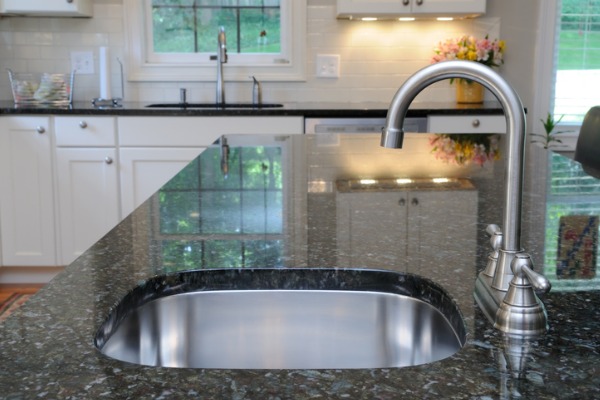 Granite
A timeless and popular option, granite is ideal for dry and non-direct sunlight areas of your home. This naturally occurring product adds elegance to any space. Since granite is a natural stone, you can be sure that your countertops are one-of-a-kind. The wide variety of colors that we offer can be explored in our Slab Gallery.
Due to the porous nature of granite, it is not completely scratch and heat resistant. We do not recommend cutting directly on your countertops or placing hot items without a trivet. Apply one to two sealants per year to protect your stone surface in addition to regular gentle soap and water cleanings.
Granite is a cost effective option that can increase the value of your home, so it is often seen as a long-term investment.
For DIY home improvement projects, a downside of granite is that it is not recommended to install it without professional assistance. The heavy stone needs to be properly supported and placed, and labs can crack or be irreparably damaged if improperly installed.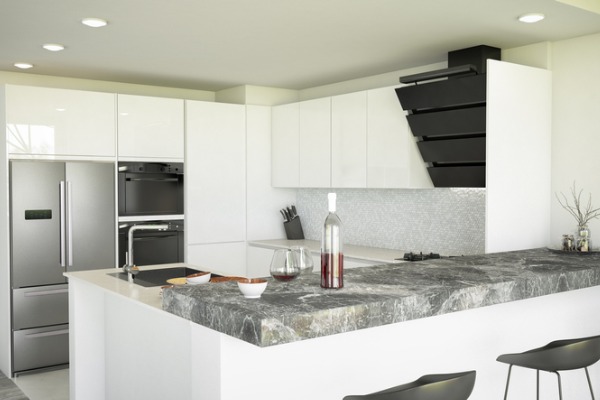 Marble
Known for its beauty, marble can lend itself to both modern and antique kitchens. This natural and solid stone is extremely heat, stain, and scratch resistant, so it will be a fixture in your home for a long time.
White marbles scratch, chip, stain, crack, and etch easily because they are very soft and porous. We do not recommend using them in the kitchen for this reason, but they are a great fit in the bathroom.
We have combination stones (such as Fantasy Brown in our Slab Gallery) actually contain dolomite, quartzite, and a little bit of marble, making them much more resilient than white marbles. We do not mind installing these in kitchens due to their harder and more resilient nature.
While not suitable for DIY installation, marble can be a great choice that comes in a variety of beautiful designs. Check out what we offer in our Slab Gallery.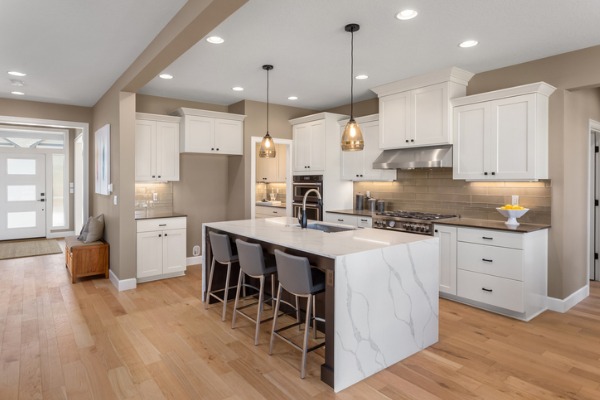 Quartz Countertops
Quartz is a man-made countertop that mimics the look of natural stone while offering uniformity throughout an entire slab. The manufactured element also allows quartz countertops to offer a wider range of colors, such as the ones featured in our Slab Gallery.
It is the sophistication, durability, and beauty of quartz that makes it a popular choice for kitchens and bathrooms alike. Quartz is non-porous (which means no need to re-seal), as well as stain- and heat-resistant. In many cases, quartz can mimic the appearance of a granite countertop without requiring the maintenance costs or upkeep requirements of granite, quartzite, and marble.
We do reccomend using a trivet under warm/hot items due to the resin component within the stone that can become discolored if subjected to heat.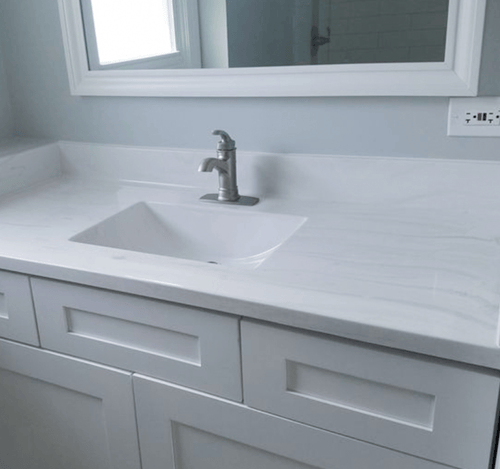 Cultured Marble
Cultured marble is also a man-made product (that Kitchen & Bath Center is proud to make at our local manufacturing facility). While it is not resistant to scratching or heat, it makes an ideal material for bathrooms. We offer custom bathroom solutions, including showers, tubs, and vanity tops with integrated bowls. The panels can be seamless pieces up to 10' in length, making them less inviting to mold and dust that can often accumulate in crevices.
Cultured marble is very simple to maintain and comes in a wide variety of colors. Like natural stone, cultured marble slabs are unique, so your home will have a one-of-a-kind piece.
One of the most attractive features of cultured marble is the low cost in comparison to Quartz or Granite. This beautiful product is a great option for bathroom remodels on a tighter budget, without compromising on look.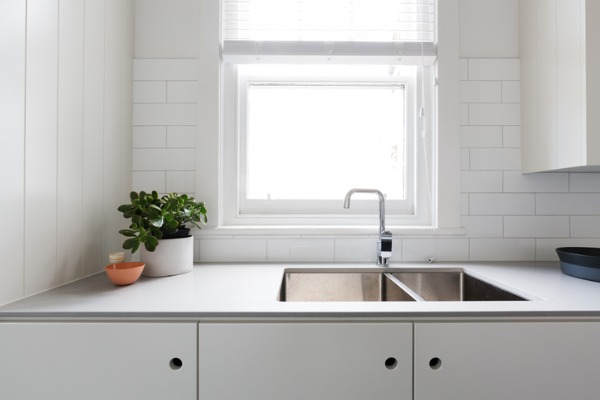 Laminate
This extremely affordable option comes in the widest range of colors, patterns, and textures. Laminate remains a popular option because of its reliable finish. For DIY home renovations, laminate countertops can be installed without professional assistance.
There are some limitations to the longevity of laminate because it is more prone to scratches, chips, and heat damage than stone countertops. Remember to clean your laminate regularly, avoid cutting anything directly on the counter, and placing a trivet before putting down a hot pot to extend the life of your countertops.
To learn more about the countertop options we offer at Kitchen & Bath Center, stop by any of our locations.
DREAM IT. DESIGN IT. LIVE IT.

| Kitchen & Bath Center