Granite is a natural stone composed of quartz, feldspar and mica. It's mined from around the world, including quarries in India, Brazil, Norway, Italy and China. The largest granite quarry in the United States is in Vermont.
The natural variation in pattern, veining and shades of color is part of the charm and beauty of granite, and perhaps one of the reasons it continues to be a top countertop choice. No other homeowner will ever have the same granite countertop as you because no two slabs of granite are exactly alike.
While granite is an extremely durable material, proper care and cleaning of your granite countertop is important to protect its beautiful appearance.
Is it Time to Seal?
Granite is a porous material, and it must be treated with a penetrating sealer to reduce the chances of staining on the surface. Your granite
countertop
is sealed when installed, and it is recommended that it be resealed one year after installation or sooner if you start to notice water stains that evaporate slowly in a given area. You might also consider sealing granite if you are selling your home.
A simple test using a drop of water can determine if resealing is required in a certain area of the countertop. If the drop of water is absorbed rapidly once placed on the surface, then we recommend resealing that run of countertop. Certain common foods, such as citrus fruits, vegetable oils, acids, milk, alcohol, and tomatoes can strip the sealer away, so we recommend cleaning up spills immediately with a cleaner that is recommended for use on granite or mild soap and water, and always using a cutting board rather than cutting directly on your countertop.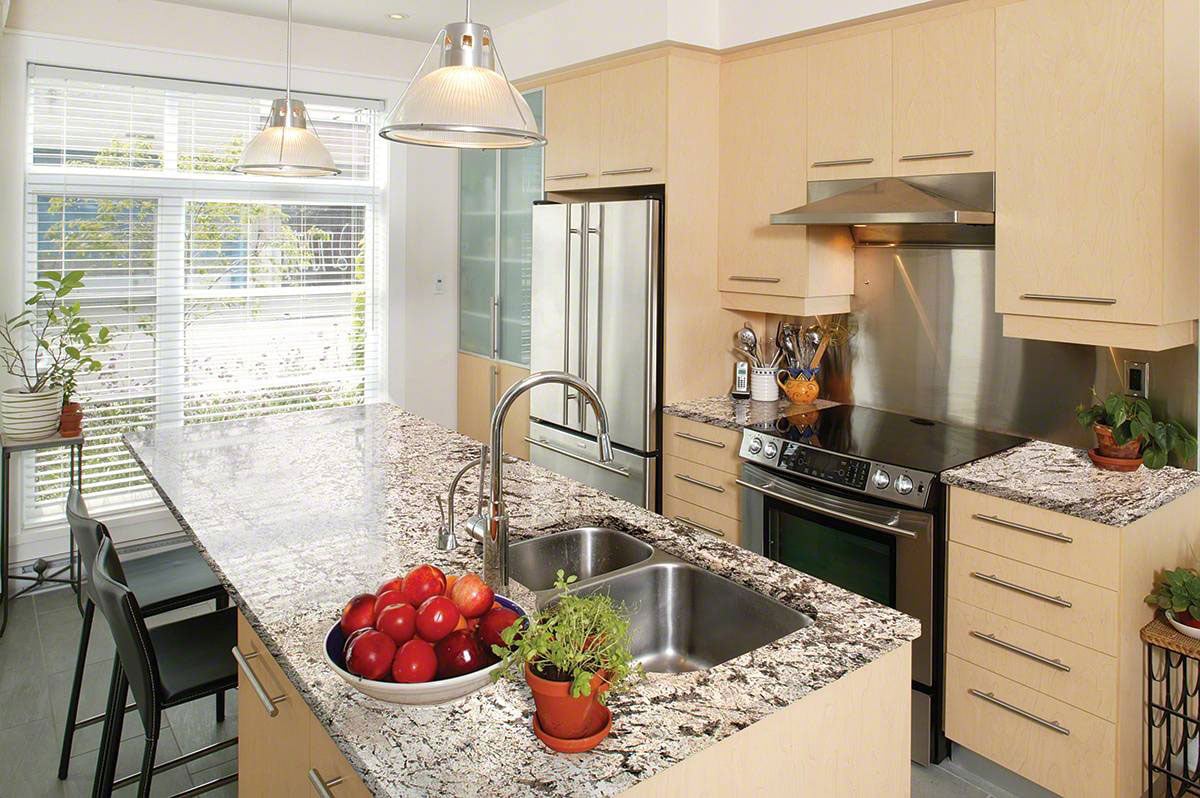 If you would like to learn more about keeping your granite countertops in good shape, read our blog, "Can you put a hot pan on a granite countertop."
While granite gives homeowners a one-of-a-kind natural stone surface, it may occasionally require maintenance. Resealing is a simple process so don't let that deter you from using this beautiful, durable natural stone. If you are considering installing granite countertops, contact us.
DREAM IT. DESIGN IT. LIVE IT.

| Kitchen & Bath Center