If you want to make a change in your bathroom but do not have the budget for a total overhaul, there are many ways to have minor updates that will count. Small upgrades can make a big impact. There are plenty of home improvement projects that can visually and functionally change the look and feel of your home with relative ease.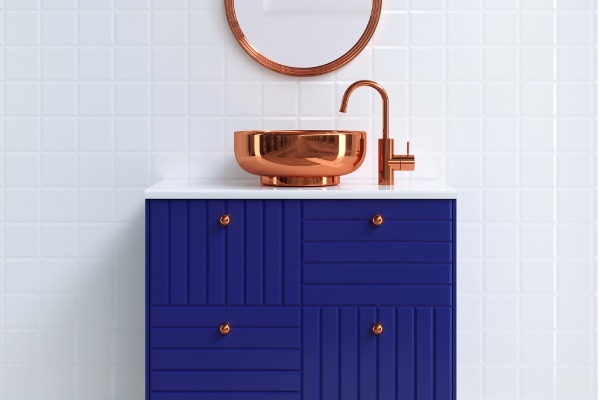 Hardware
Upgrade any vanity or bathroom cabinets with new handles or legs. The hardware in a room can completely change the theme and feel of a space and can be a cost-effective change to make. From buying a few select knobs from a local store or thrifting vintage pieces, you will be able to easily change the room.
Before you decide on your new hardware, determine if you are looking for a more modern or antique style, and whether you want to have knobs or pulls. Both the material and the finish of the hardware can make a big difference. Visit one of our showrooms to view our large selection of hardware.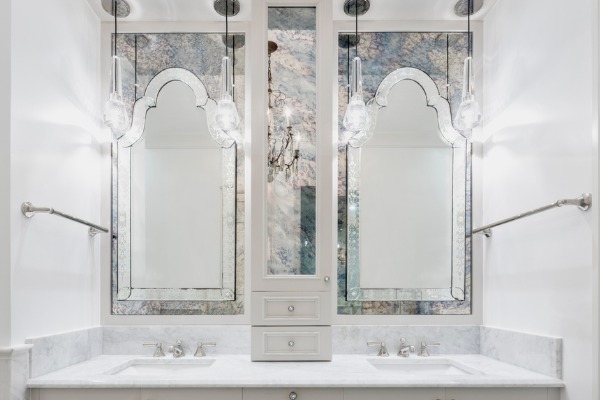 Mirror
The mirror in your bathroom is a focal point and one that you inevitably look at each time you enter the room. This guide from Dengarden can help you to determine the correct sizing and measurements for your mirror, but your options certainly don't end with the size of a mirror. Indeed, mirrors come in a wide variety of shapes, frame options, and even customization.
While a custom frame may exceed your budget limitations, finding a secondhand frame and a mirror that fits can be a great compromise.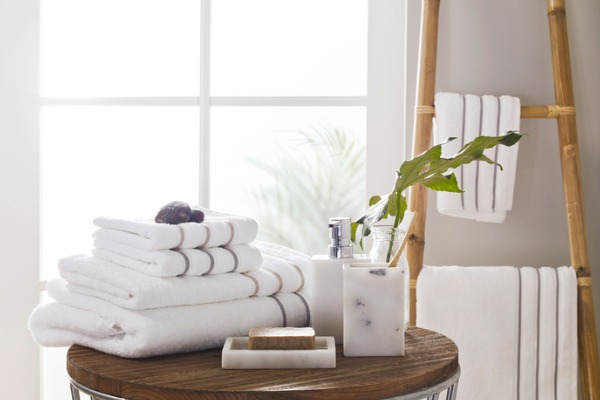 DECOR
As with hardware, it can be easy to overlook a simple framed photo or potted plant. However, it really is all in the details. Floral arrangements and bath trays can be decorative elements that spruce up a space. They can also be a great way to show off your creativity and highlight your personal style in a bathroom where your remodel options are limited. For renters or people who are getting ready to move, creatively showcasing towels or adding a fun bathmat might be just the right solution.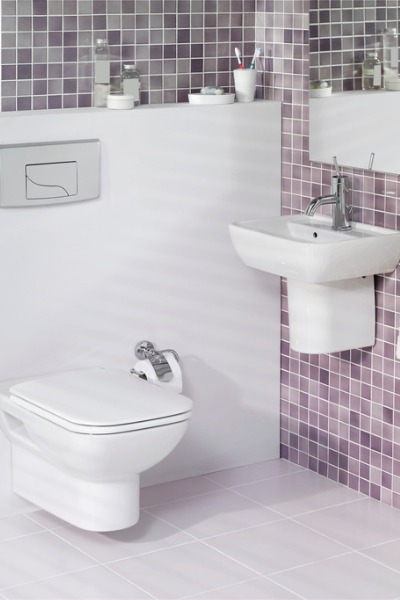 Accent Wall
An accent wall can draw attention to your bathroom in a unique way, and your options are almost endless when it comes to ways you can create a statement. Homeowners can select from beadboard, paint. shiplap, wallpaper, or tile. Each material is available in a range of colors and textures, all of which can be applied to your space with minimal cost and effort.
A simple coat of paint is transformative and can draw attention to any section of your room. A wall of colored tiles behind a bathtub or vanity can transform the bathroom into a sophisticated spa-like space or even a whimsical area for kids. Visit one of our showrooms to view our wide selection of tile to update your bathroom.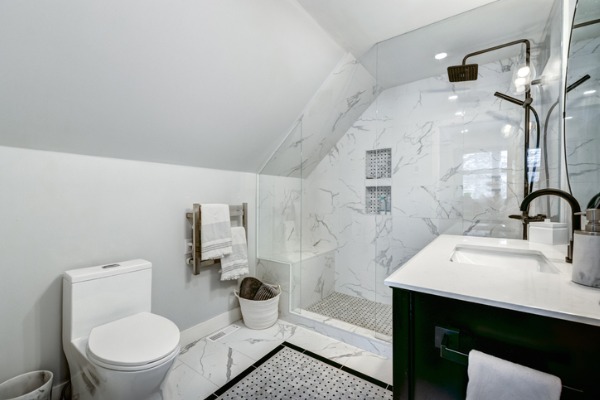 Tub-to-Shower
To completely transform your bathroom, consider a tub-to-shower conversion. We can remove your old worn bathtub and create a new gorgeous shower space by installing virtually maintenance-free cultured marble. As the area's largest fabricators of cultured marble tops, shower surrounds and tubs, Kitchen and Bath Center's expert design team can create a plan that is unique to you.
Where to Begin?
With so many options and DIY projects, you may begin to feel a little overwhelmed. That is exactly why we created our eBook, Minor Upgrades with a Major Impact, which you can download for free.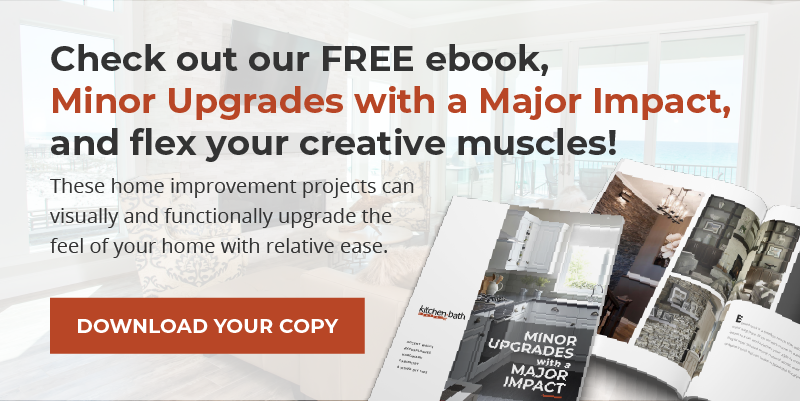 DREAM IT. DESIGN IT. LIVE IT.

| Kitchen & Bath Center