If you're getting ready to remodel a condo, there are several things you first need to consider. Condo renovations are often subject to more stringent requirements, so it's crucial to know your HOA rules. Additionally, HOA requests and regulations can impact the timeline of your condo bathroom remodel, so you'll need to account for some delay.
Once you fully understand the bathroom remodel requirements and procedures for your condominium, you can begin the renovation process. Here are some tips to help you achieve the condo bathroom of your dreams:
Consider a tub to shower conversion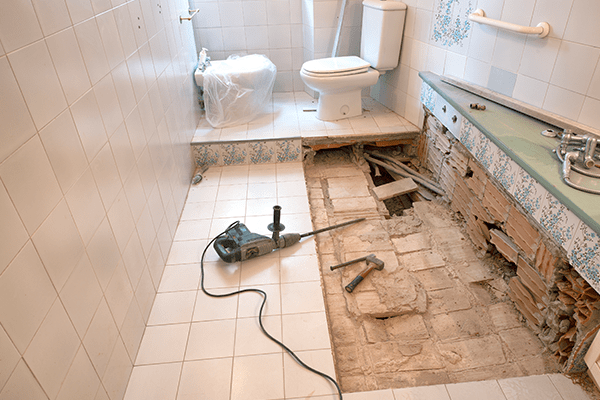 If your condo bathroom currently has a bathtub, this may be making an already small space even more cramped. You can alleviate the space issue by converting your tub into a shower. It's important to note that if you only cover up your existing shower, you may not know what's hiding as far as mold and mildew.
We recommend replacing everything up to the wood framing so that you can inspect any issues that may need to be corrected before installing a new shower pan and wall material. A tub to shower conversion is a heftier renovation, so again, it's important to be aware of all rules and regulations in your condominium before you begin.
Converting your existing tub into a shower takes planning, hard work, and education on the products available to you. If you work with Kitchen & Bath Center, our Project Managers will serve as an expert resource for you during this process.
Color is key
If you would like your bathroom to reflect the atmosphere of your condo, color is crucial. Choosing a color scheme that blends well with the rest of your space can help make the entire unit feel cohesive.
If your condo is located on the beach, a fresh coat of white, beige, light blue, or green can really open up the space, while keeping your bathroom on theme. It's beneficial to consider the colors used in the other main spaces of the condo, such as the living room and kitchen, when deciding on a new color for your bathroom.
Upgrade cabinetry
New cabinets can easily give your condo bathroom a refresh. If you're just hoping to achieve a more modern look, changing the color and hardware might be a good starting point. Alternatively, if you're looking to make the space feel larger, an entirely new shape and style might be needed.
At Kitchen & Bath Center, we work with a number of cabinetry manufacturers, giving you a variety of options to choose from. We also have the only KraftMaid Vantage Design Studio on the Gulf Coast, which allows you to see, touch, feel, and compare product samples right from our Mary Esther showroom.
We can help you plan a condo bathroom remodel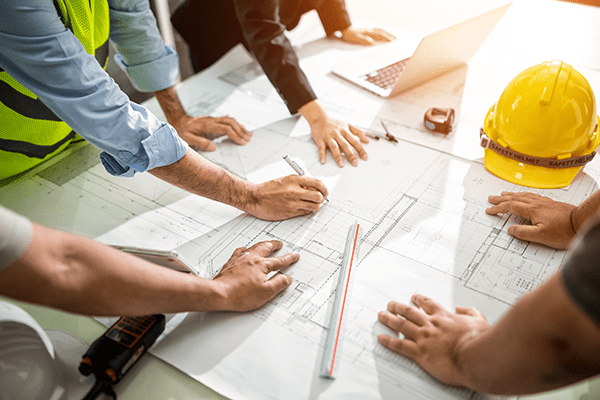 Our team has a decade of experience in condo renovations, and we know the specific remodeling elements that you need to consider. If you're ready to start the remodel process, let's talk.
DREAM IT. DESIGN IT. LIVE IT.

| Kitchen & Bath Center