So, you've decided to remodel your kitchen cabinets with KraftMaid, and now it's time to start your project. KraftMaid offers a number of resources to help you along the way. As home to the only KraftMaid Vantage Design Studio on the Gulf Coast, we've outlined some of their most useful tips to help you plan your cabinetry project:
Take measurements & choose layout
Before you start picking cabinets for your kitchen remodel, make sure you take measurements and know your layout. The size and layout of your kitchen will determine where appliances will go, work zones, how much counterspace there will be, and seating. These are useful things to know before you pick cabinetry. KraftMaid offers this useful guide to help you measure your space and some popular layout options to browse through.
Get inspired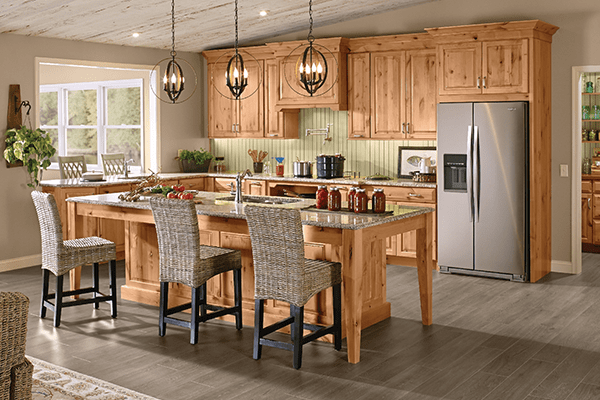 Before you choose cabinets for your kitchen or bathroom remodel, check out the KraftMaid cabinetry gallery to see what you like best. Their inspiration gallery can help give you style and design ideas to kick-start your remodel project.
Review timeline
Knowing each step of a kitchen remodel, including your cabinetry project, will give you a better idea of how long everything will take from start to finish. Planning, ordering, construction, and installation all need to be figured into the final timeline. KraftMaid offers a typical project timeline to inform you of what to expect.
Check out a KraftMaid Vantage Design Studio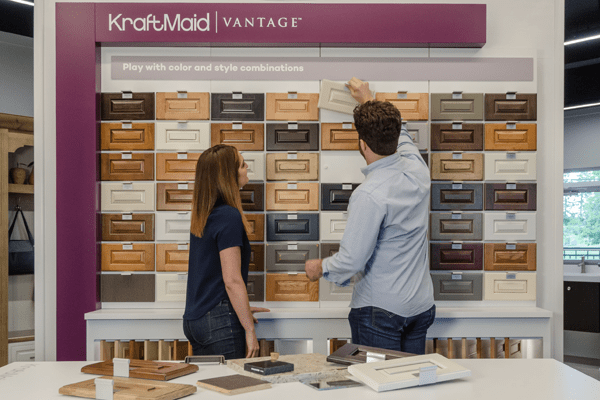 Find out if there is a KraftMaid Vantage Design Studio near you. If you live on the Gulf Coast, then you're in luck! The Kitchen & Bath Center showroom located in Mary Esther is the place to go.
Our KraftMaid Vantage Design Studio allows you to instantly engage with a top designer. Together, you'll mix, match, and make selections from the latest KraftMaid cabinetry lines. All product samples are right at your fingertips so you can touch, feel, and compare in real-time. Start with colors and then proceed to styles, materials, finishes, and accessories.
Find the cabinets of your dreams
If you're ready to start your cabinetry project with KraftMaid, visit us today. We take a full-service, concierge-level approach to remodeling. Our Project Managers are ready to help you every step of the way.
DREAM IT. DESIGN IT. LIVE IT.

| Kitchen & Bath Center