According to an article in Forbes, the average cost of a tub to shower conversion is $3,000, with a range of $1,200 to $8,000 or more. Why does this range vary so greatly? A tub to shower conversion is like many other aspects of a bathroom remodel, with the size, materials, design, and other factors having a significant impact on the overall cost.
Steps of a tub to shower conversion
Removal and disposal of existing material (cost ranges from $450-$2,000)

Install new shower pan and sheet rock 

Install new plumbing fixtures 

Install new shower wall material 

Complete the new plumbing fixtures 
The standard walk-in shower is about 32 by 32 inches, with the average cost per foot being around $210 total. Aside from size, the cost of installing a new shower also ranges significantly based on the following factors: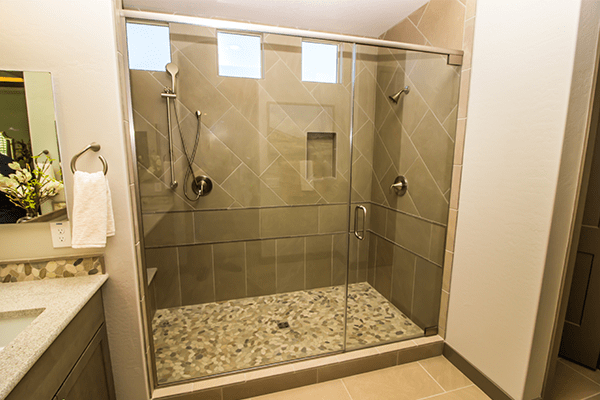 Shower materials
During a tub to shower conversion, the material you choose for your new shower will have a large impact on cost. Many homeowners opt for tiled showers, which typically range from $225 to $1,920 depending on the tile material you choose. At Kitchen & Bath Center, cultured marble is another popular choice for tub to shower conversions, as this material comes in a broad range of colors, patterns, and shapes at our locations.
Shower type
You must also choose which type of shower to install in your bathroom. A shower stall is a common choice for homeowners, and the cost of a tub to shower conversion typically ranges from $1,000 to $8,000 for this type. Walk-in showers are also a popular option, however, this type of tub to shower conversion is typically more expensive, costing up to $15,000 or more.
Shower door
On average, the cost of a shower door and its installation ranges from several hundred dollars to $1,500. Again, this cost hinges on how big your shower is and which type of shower door you choose. Some common shower door options include sliding, swinging, framed, frameless, curved, and barrier-free.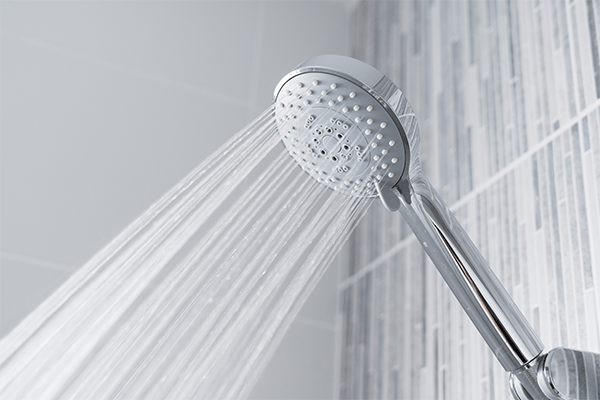 Shower accessories
When converting a tub to a shower, you also have to take shower fixtures and accessories into account. The hardware you choose for items like the showerhead, faucet, and any add-ons will also impact the overall cost of a tub to shower conversion.
Ready to embark on a tub to shower conversion?
A tub to shower conversion can maximize the square footage in your bathroom, give you the open, spa-like feel you desire, and make maintenance and accessibility far easier. Whatever your reason may be for wanting to complete a tub to shower conversion, the experts at Kitchen & Bath Center highly recommend hiring a remodeling service to complete this project.
Converting a bathtub to a shower is not an easy home improvement project, and a skilled professional can make sure your remodel is done correctly from the start. Kitchen & Bath Center has helped Gulf Coast homeowners through hundreds of remodels, and we have a team of full-service renovation specialists to help manage your project from start to finish. Contact Us today to get started.
DREAM IT. DESIGN IT. LIVE IT.

| Kitchen & Bath Center