The main features of a kitchen are generally the cupboards, appliances, and the colors you choose. Other details like hardware and backsplashes are the choices that homeowners can make to truly differentiate their style and home.
What is a Backsplash?
A backsplash is the material that covers the wall between a counter and the cabinets. As the name indicates, a backsplash is designed to cover the wall from any splashes that may occur. From water from the faucet or soups bubbling over on the stovetop, a backsplash does double-duty as decorative and useful.
Homeowners have a lot of choice when it comes to backsplash material, which means there is an almost endless selection of design and customization options. Backsplashes can also be tailored to suit your budget requirements. While this can be a part of a full kitchen update or renovation, backsplashes can be a weekend or DIY project for anyone looking to make a change in their space.
What are Popular Backsplash Options?
Your options will be dependent on the style you are pursuing, the budget you have set aside for the backsplash, and the size of your kitchen. Some backsplash material options include:
Marble

Travertine

Metals

Glass

P

orcelain

Ceramic

Stone

Wood

Metals
Our KraftMaid Vantage® Design Studio is the perfect place to start mixing and matching different materials, colors, and textures in real life.
Design Tools
We have discussed how to match your backsplash to your countertop on our blog. Ultimately your backsplash should complement your countertop and the cabinet colors in your kitchen. In addition, you can use your backsplash as wall art with different colors, patterns, and texture.
The Spruce has a list of inexpensive options that could be a temporary or budget-friendly choice for any kitchen.
Some Backsplash Ideas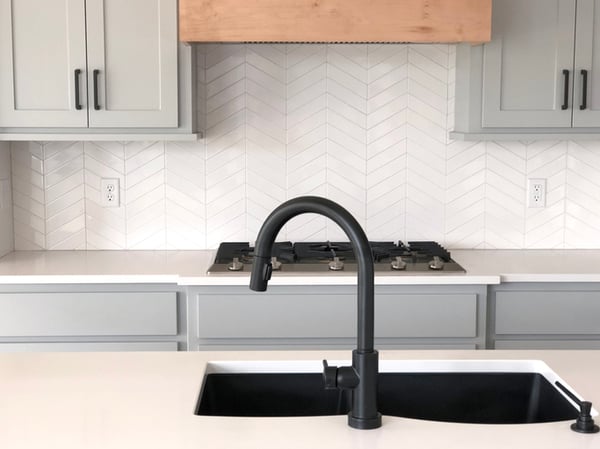 This herringbone pattern creates the illusion of more height between the counter top and the upper cabinets. While these white tiles are similar to a subway tile, the pattern makes it more unique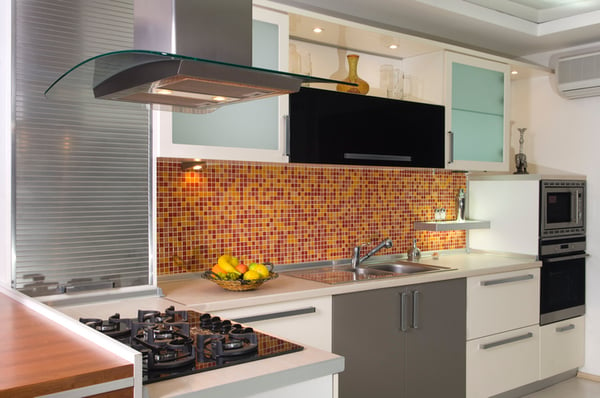 These small, multicolored tiles create a textured look.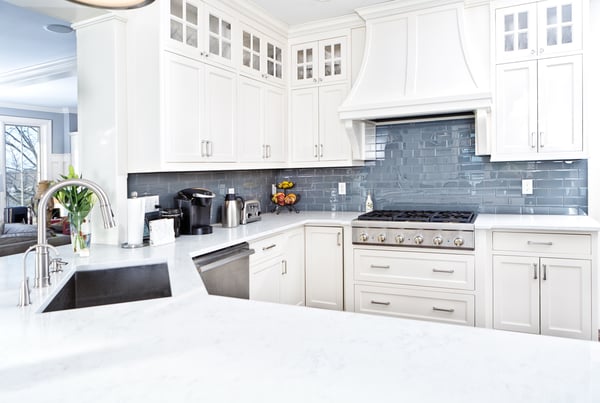 The blue subway tiles add color and dimension to this otherwise monochromatic kitchen.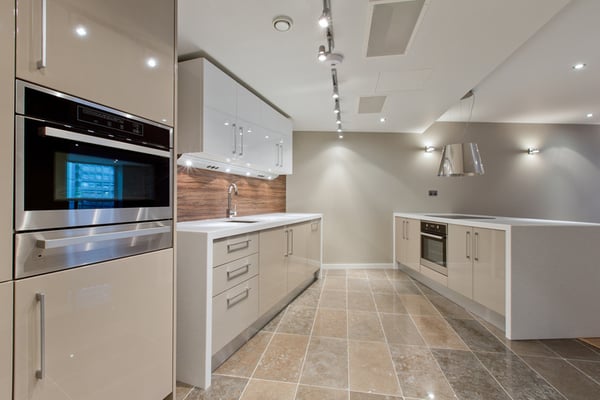 Wood or other materials can be a great way to bring more natural or rustic look to a space.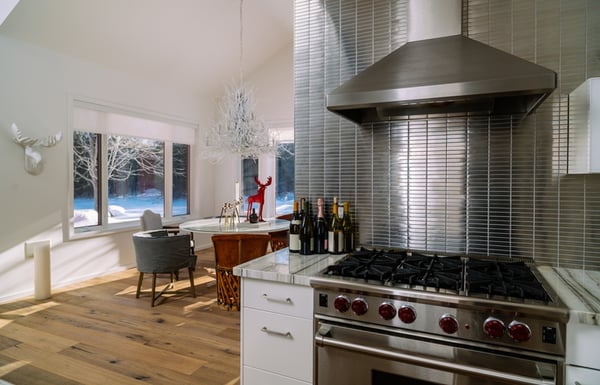 Metal or even metal ceiling tiles can create a modern and sleek style.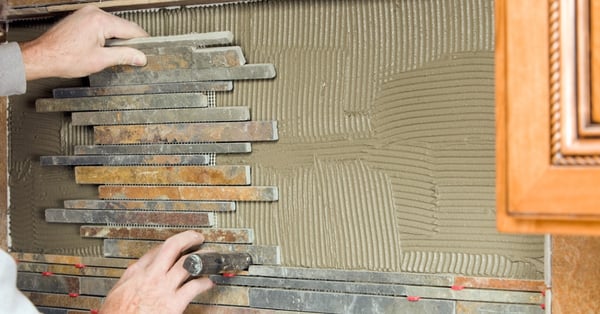 Installation
Once you have picked out the material you want, you may start to think about how to install a backsplash. YouTube videos might make it look like a pretty simple DIY project, and depending on the backsplash design you've selected, that may be true.
For more expensive materials or kitchens with unique angles, working with a professional team will ensure that your installation is seamless. Having experts take care of your backsplash also ensures that the preparation, grouting, and sealing processes will all be done according to the material you chose.
Stop By Our Page Bacon Location to experience our KraftMaid Vantage® Design Studio.
DREAM IT. DESIGN IT. LIVE IT.

| Kitchen & Bath Center