There are a lot of online tutorials about how to install a backsplash during a kitchen remodel, but this seemingly simple project is best left to a professional installer. For most homeowners today, kitchen backsplash is much more than a utilitarian splashguard. It's a statement-piece, often serving as the focal point of the kitchen — a work of art even. If you do decide to install kitchen backsplash yourself, there is a remarkable variety of materials you can use.
Some of the most common materials used today include:
Marble

Travertine

Metals

Glass

Porcelain

Ceramic tile
Some of the more
unique
materials used today include:
Salvaged and reclaimed wood

Mirrored and reflective tiles

Copper and other metals

Concrete

Brick

Tin
Depending on the type of material you choose for your backsplash, there are different adhesives required to bond the material to the surface, as well as different techniques for applying the bonding them correctly. It's critical that you read the recommendations and specifications from the manufacturer and distributor before installing.
One key to a show-stopping backsplash is the initial surface preparation
The surface must be perfectly clean, flat and smooth to make sure the adhesive bonds correctly and securely. The tiles must be mounted flat, regardless of the final look you are going for. There are different sized trowels and beds needed to apply the adhesive depending on the type of tile you are using. Many backsplashes today use more than one type of material, as well as tiles and patterns that run in varying directions.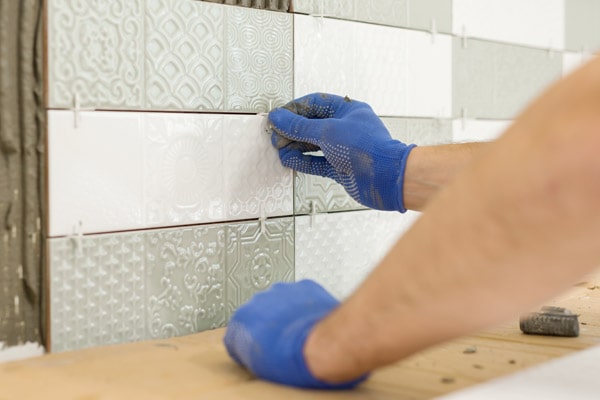 Keeping the tiles even and laid out in a visually pleasing manner is important
When installing backsplash, you have a finite amount of space to work with and you must carefully plan around light switches and electrical outlets. You also need to make sure the backsplash is balanced correctly, as far as where it terminates on the sidewalls and return walls, and where cuts will need to be made so they are least visible.
Cutting is a challenge because it is one of the least forgiving areas
During the cutting process, you are working with small, delicate pieces of material that frequently need to be cut around unusual shapes and sizes. Your cuts must be exact, and you must use the correct type of tool for the material you are working with. You will definitely want to read up on how to properly cut the material you choose before installation.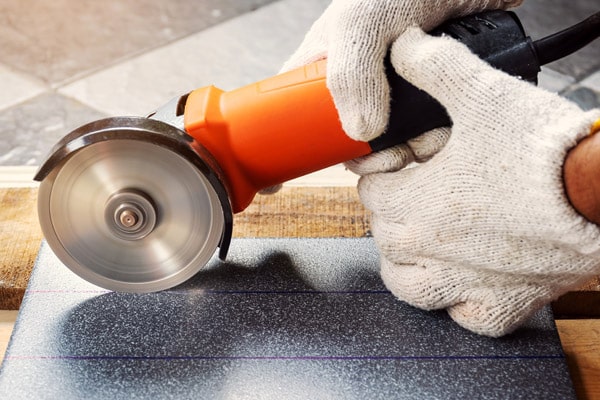 Grouting has become the spice of life for homeowners
There is an enormous variety of grouts to choose from today and they are each specific to the type of backsplash material that is chosen. Some grouts have glass or other types of materials embedded into them to provide different types of finishes. There simply isn't a one-size-fits-all answer. Technique is incredibly important when grouting to make sure your backsplash has a tailored, built-in look. It's something that comes from repetition and practice.
Before you decide to DIY, it's important to consider all these elements
With a backsplash, if you don't like the outcome, it is typically the result of poor planning on the front end of the project. If you decide to have a professional install your backsplash, contact the Kitchen & Bath Center team today.
DREAM IT. DESIGN IT. LIVE IT.

| Kitchen & Bath Center