Are you looking for that "wow" factor in your kitchen? Consider adding a backsplash that doubles as a work-of-art. The backsplash is the area of your kitchen wall above the counters and below the upper cabinets or the ventilation hood.
Backsplash started for functional purposes to keep grease, water, and food splatters from ruining the kitchen walls. Today, however, homeowners are using backsplash as a statement piece. Some are turning to artisans and designers to create custom backsplash out of images such as Tuscan landscapes, beach scenes, florals, geometric abstracts, vineyard views, and more.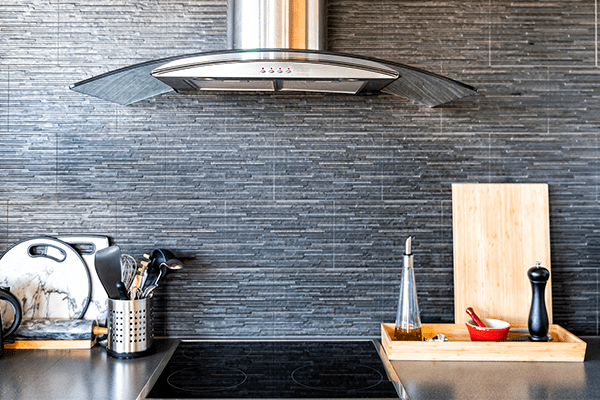 Not into imagery? No problem. Many homeowners are going with trendy materials, such as tile and stone, to create a more prominent textured look. Large subway tiles and marble slabs (rather than individual pieces) are both really popular backsplash choices right now.
You can also add subtle texture to your walls by adding glimmer and shine, creating intricate interlocking patterns, and playful or whimsical designs. Some homeowners even add gradients to infuse movement into the walls.

Backsplash today is limited only by the homeowner's imagination and budget. Some of the more cost-effective backsplash choices include peel-and-stick patterns, painted planks, breadboard, and markdown tile.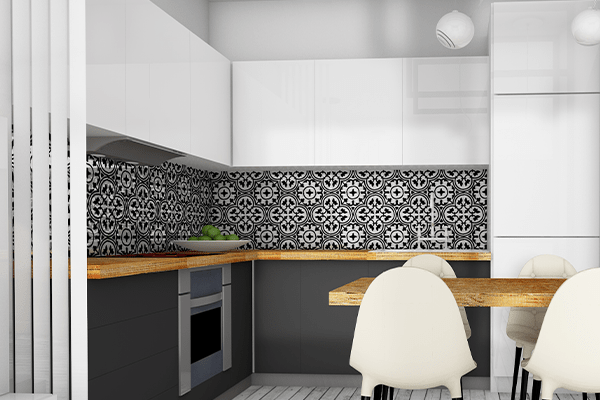 If you really want to get creative on a budget, you can repurpose! Try these ideas from an article called 12 Inventive Ideas for a Budget Backsplash:
Wine corks

. Save enough wine corks to cover the area of your kitchen backsplash and then cut them in half vertically. Adhere them to plywood board templates and finish off with clear sealant.

CDs

. Cut your old Cds into pieces, glue them into position, and then grout. This makes for a unique, reflective backsplash, and a fun DIY project!

Mason jars

. Dye the inside of mason jars with a water-based solution and then use a hammer to break them into pieces of varying size. Apply the usable sections to your wall using tile adhesive. After it's set, grout the backsplash and polish the glass.
The possibilities of your kitchen backsplash are endless. Whether you have money to burn on a remodeling project, or plan to do the work yourself, there are tons of great ways to make your backsplash one-of-a-kind. If you need assistance remodeling your kitchen backsplash, contact the team at Kitchen and Bath Center!
DREAM IT. DESIGN IT. LIVE IT.

| Kitchen & Bath Center