Cabinets are one of the most important parts of your kitchen design. Not only are cabinets valuable for storage and organization purposes, they are often the first thing that you see when you walk into a kitchen. Other than the fridge and sink, they are probably the most highly used elements of your kitchen, as you open drawers and doors to access the kitchen items you need.
One of the most impactful ways to upgrade your kitchen is to modify the appearance of your kitchen cabinets. We have outlined some of the top trends below to help inspire your kitchen remodel.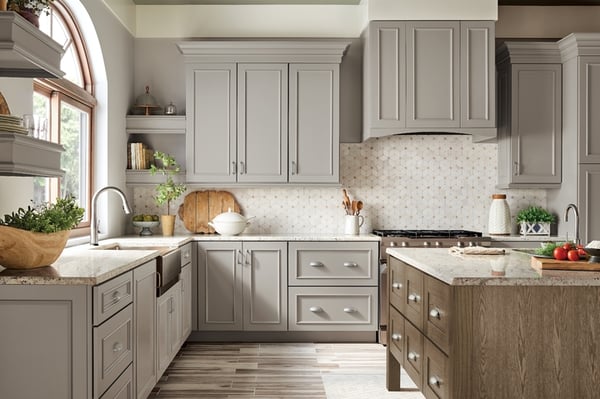 Transitional Styling
If you are looking to make your kitchen remodel more budget-friendly, finding a complementary style of cabinet and partially replacing the doors is a great place to start. Creating a combination of different styles in harmonizing colors can create an inviting space, and the possibilities are almost limitless. You could pair your more traditional cabinets with a sleek modern island or add romantic hardware to your contemporary drawers.
This transitional styling may include modern, open shelving paired with crown molding inserts.
If you are not ready to fully commit to new cabinets, create the same transitional effect with decorative elements and kitchenware. An industrial kitchen appliance on your traditional wooden shelves or copper cups behind glass cabinets can add elements of this trend to your home.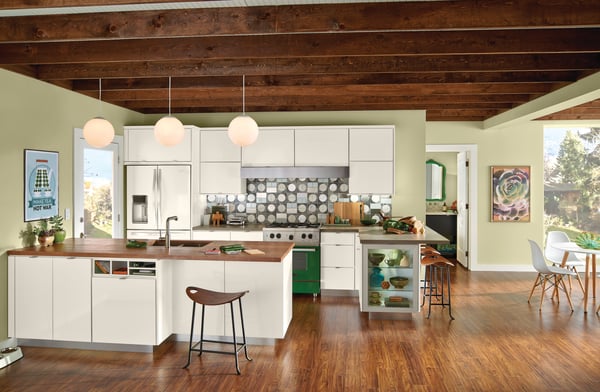 Keep it Simple
Maintaining simplicity in your kitchen design allows you to have an appeal that will add value to your home. Having cabinets that are functional and beautiful but not overly decorative can give your space a modern, clean look. This is a trend that recurs in cabinetry design for its timeless appearance.
Using shaker or slab-style doors are the most popular cabinet door options to maintain a minimalist, and modern style.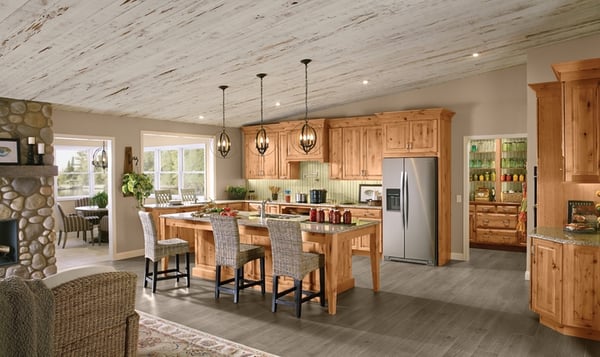 More Wood
As entirely white kitchens slowly fade from being in fashion, designers are seeing homeowners use more wood in their designs. From a light oak to mahogany, the options are nearly limitless for wood kitchen cabinet colors.
Wood adds dimension and warm luxury to any space, bringing the natural element into your space. Deciding which wood and color to select can be determined based on the lighting in your kitchen and the countertops in the space.
Some wood materials are preferred for stained wood cabinets because of the more pronounced grain of wood. Not only are wood cabinets durable and built to last, but the unique grain, pattern, and textures of each cabinet will make your kitchen truly one-of-a-kind.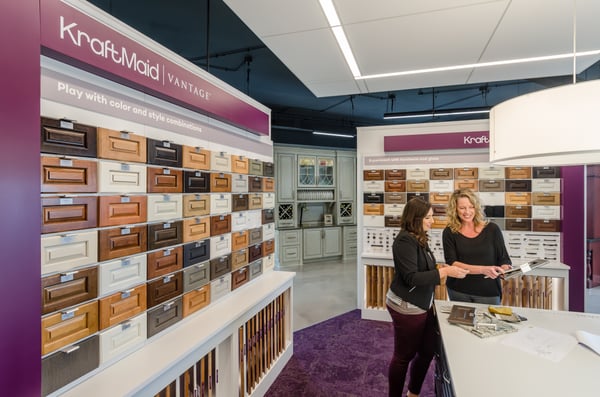 Color Customization
As seen in the transitional styling trend, cabinets need not be uniform throughout a kitchen. In that same vein, having cabinets with more than one color throughout your space can be a way to show your personal style.
In the past few years, blue and gray kitchens have become more popular. Gray can transform a space, and it can coordinate with warm or cool tones depending on the undertone of the paint.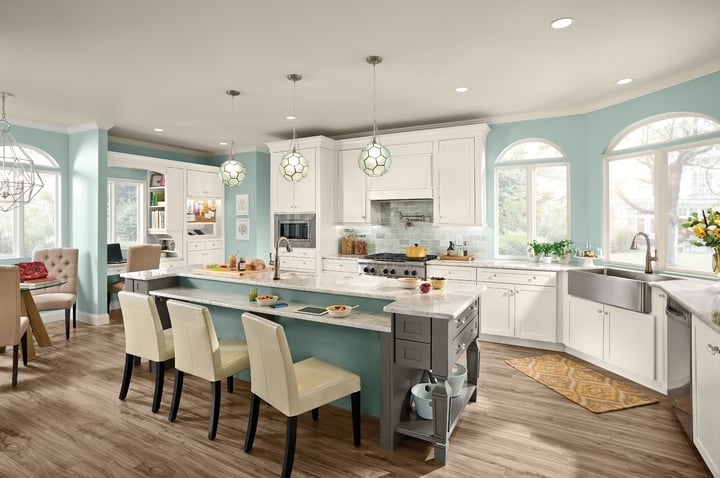 All in the details
At Kitchen & Bath Center, our design team knows that it is all in the details. From lighting to create a more dramatic effect to adding moldings along your cabinets, adding the finishing touches to a space can truly make it feel like home. Depending on your design goals, our team can further customize your cabinets with cabinet onlays and columns.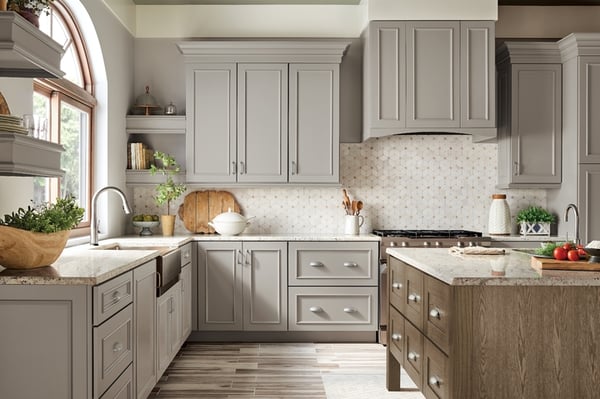 Get Organized
Once you have the outside of your cabinets looking the way you want, KraftMaid's huge catalogue of storage and accessory options will help you get organized. Choose from spice drawer inserts, wastebaskets, utensil drawers, tray dividers, k-cup inserts, chopping block kits, and even small cabinets specifically designed for your pans and cutting boards.
With cabinets that look this good inside and out you will be showing off every inch of your new kitchen. Looking to get started on your own kitchen remodel? We have created a free eBook with great ideas on kitchen remodels.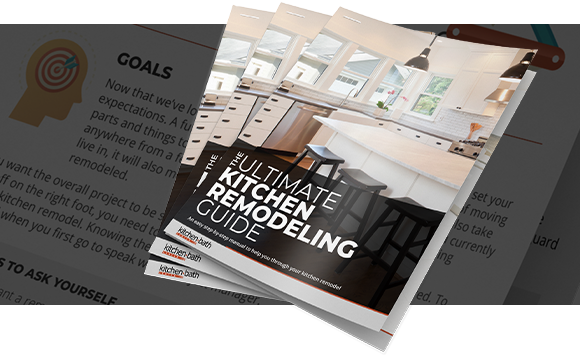 DREAM IT. DESIGN IT. LIVE IT.

| Kitchen & Bath Center