With the stay-at-home orders in place across Florida until the end of April (for now), we are spending more time than ever in the comforts of our houses. If you are working and homeschooling from your couch or kitchen table, you may be feeling a little tired of your surroundings.
We have come up with some ideas on how to get refreshed and continue to feel comfortable in your home during quarantine.
Spring cleaning
The weather is perfect right now to open the windows and air out your home. Turn on some music, gather up your family, and start tidying your house.
It is likely time for your annual spring cleaning anyways, but you can make it fun and involve everyone by turning it into a game. Award points for the cleanest room and take the time to get those often-forgotten spots like the baseboards or under the sink.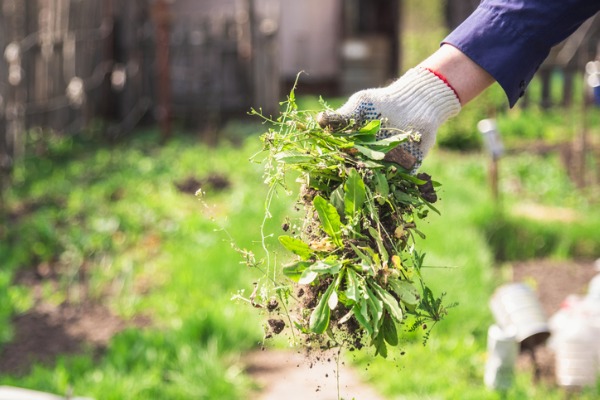 Tidy the yard
The weather right now is perfect for starting your summer garden, or even just getting rid of the cobwebs that may have built up on your patio.
Start by grabbing a broom or a rake and cleaning up the fall-remainders that may still be on your grass. After that, you can start cutting back any overgrown bushes, trees, or weeds that might be taking over.
As the nights get warm enough to enjoy a bonfire or eat dinner outside, you might want to think about cleaning up your outdoor furniture. No need to get fancy with products, just take a rag and some soapy water. Any outdoor cushions can either be wiped down or put in the laundry. Allow everything to sit in the sun to dry out completely.
Get Organized
For many people, the junk-drawer or the half-done office in your house are places that can easily be forgotten. However, now that so many are working from home on a full-time basis, your disorganized desk or messy kitchen drawers might be driving you bonkers.
Take the time to completely empty out the clutter and sort through it. Decide what items are useful and which are junk that have built up over time. It might be a good time to binge-watch the Marie Kondo special on Netflix before you get started.
Call your local shelters, thrift stores, or other non-profits who are taking donations at this time to see if any of the items you are removing from your home could be of use to others. Not only will you be removing things from your house that you may not use, you are helping members of your community who are struggling in the economic climate.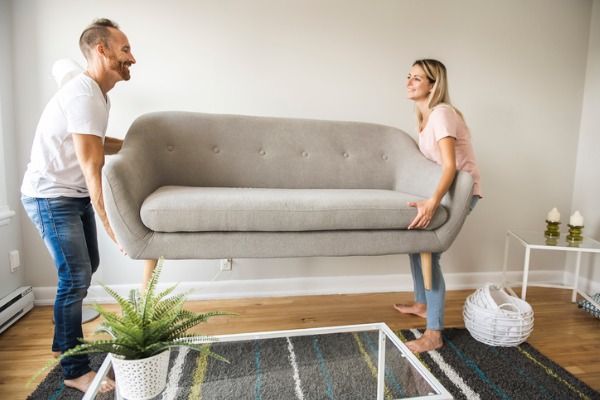 Rearrange the furniture
A fun afternoon activity that can make you feel as though you are living in an entirely new space is rearranging your furniture. Switch the couch around or re-decorate your open shelving. If you have children, encourage them to imagine a new way that their room could be set up and help them move the bed around to make it happen.
These changes don't need to be perfect, and they don't need to be permanent, so have fun with it!
You could also move your dining room table over to make room for a yoga mat or set up your desk to be in front of a window. Spending additional time inside doesn't mean you need to compromise on sunshine or physical activity!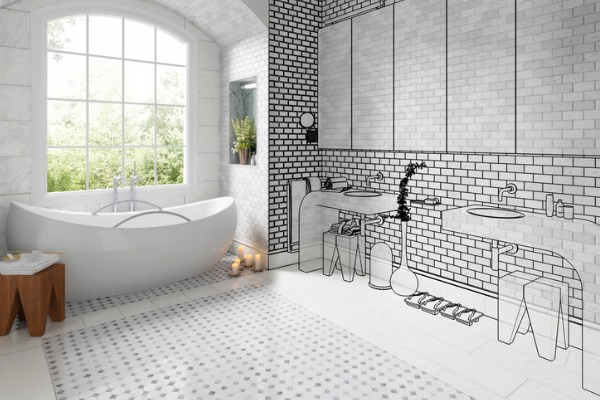 Project Planning
After spending the last month staring at your outdated cabinetry or trying to navigate the limited counter space with your large family, you may be dreaming of a renovation. There is no better time to start planning a home improvement project. Interest in home renovations have spiked, and using your time at home to draw out your dream kitchen or use Pinterest to plan out your bathroom goals is a great way to spend the afternoon.
Make it an activity with your partner or roommate by creating a dream-board together and plotting out how you could optimize your home.
DREAM IT. DESIGN IT. LIVE IT.

| Kitchen & Bath Center