If you're remodeling or renovating your kitchen this year, you may be considering a new layout. Many homeowners are making significant changes to their kitchen floor plans right now. Before you enter the remodeling and design process, it's important to learn about all your options.
The trends are changing
According to the 2021 U.S. Houzz Kitchen Trends Study+, the number of homeowners creating an open-concept floor plan by opening their kitchen up to other interior spaces has dropped dramatically over the last three years. For those who are opening their kitchens up more into the interior of their homes, it's usually being done without any wall separation at all.
The study also shows that designing the kitchen layout around an opening to outdoor space is becoming increasingly popular. One in five homeowners is following this trend. When opening the kitchen up to outdoor spaces, the most popular choice is through double doors or a row of doors.
As expected, the kitchen island trend is here to stay. According to the study, nearly two-thirds of renovated kitchens feature an island, with rectangular and square islands being the most common.
When it comes to the most popular kitchen layouts, nothing much has changed
By and large, the most popular kitchen floor plans are the one-wall kitchen, galley kitchen, and L-shaped kitchen. These three layouts vary in design and functionality, but they can all do wonders for the space you have available.
One-wall kitchen: The one-wall layout saves you space and is generally better for small kitchens. These are often found in studios and lofts, as well as smaller homes. The single-wall kitchen is basic and classic.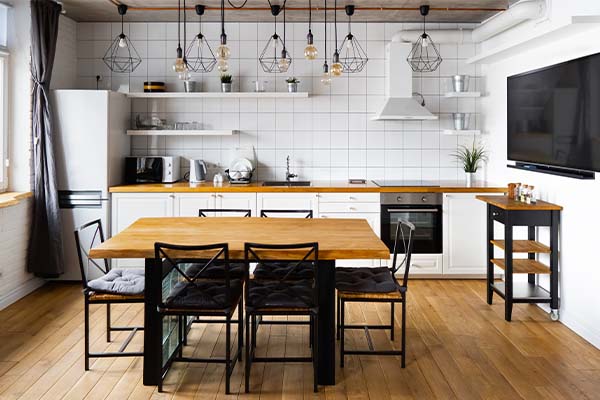 Galley kitchen: The galley kitchen is made up of two single-wall kitchen layouts running parallel to each other. This floor plan also works well for small kitchens and is designed to make use of all the space available. The galley kitchen is an efficient, lean layout.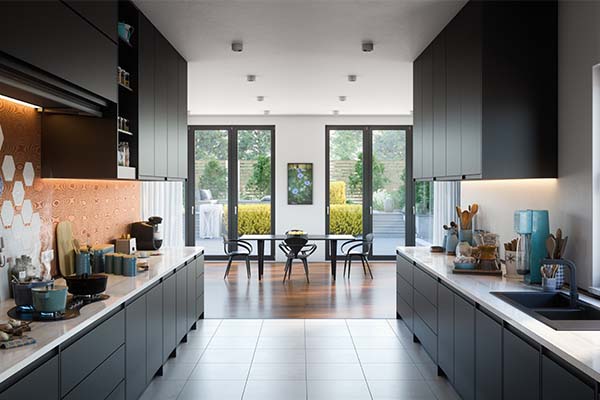 L-shaped kitchen: L-shaped kitchens consist of countertops on two adjoining walls that are perpendicular, forming an L. The L-shaped kitchen is a great layout for any size space. This is a popular choice for many homeowners because it is adaptable and functional.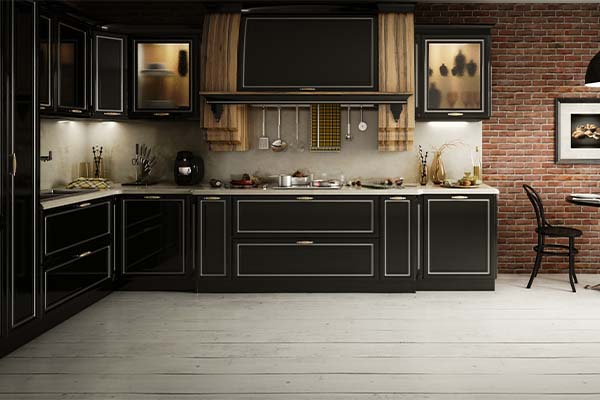 The most versatile kitchen layout is the U-shape design
The U-shape layout is a favorite for homeowners who have more space to work with. This design surrounds the cook on all sides and allows for ample countertop space and storage. The U-shaped floor plan also creates an efficient kitchen work triangle.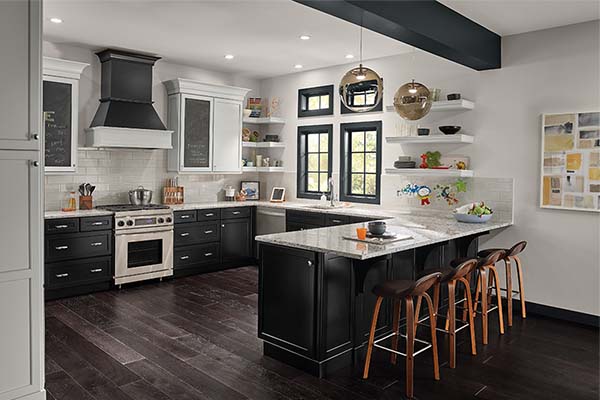 No matter what kitchen layout you're dreaming of, Kitchen and Bath Center can help. Contact us today to make those dreams a reality.
DREAM IT. DESIGN IT. LIVE IT.

| Kitchen & Bath Center