Designing or redecorating your bathroom can be a daunting task, especially if you are remodeling within a small space. Whether you are working with a big or tight budget, the possibilities are almost endless in any space. For homeowners who love a modern style, the ancient bathroom can be a source of constant frustration. You use it every day, why not love your bathroom?
We have created a list of modern bathroom design ideas to help you modify your décor, no matter the size of your space or budget. Our list of 2020 Bathroom Design Trends has additional ideas and suggestions based on the hottest trends of the year.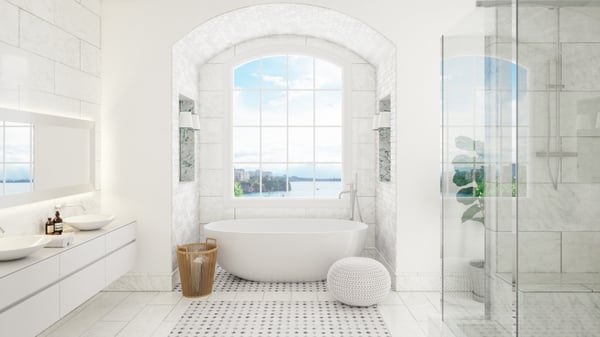 Keep It Simple
One of the primary pillars of modern design is simplistic and uncomplicated spaces. From subtle patterns to more muted colors, consider the ways you can streamline your space to make it more cohesive.
This technique even works by removing the extra bottles and clutter from your vanity. Create storage solutions that are both functional and minimalistic. If you do not have the storage, consider re-doing your cabinetry or adding shelving to the walls.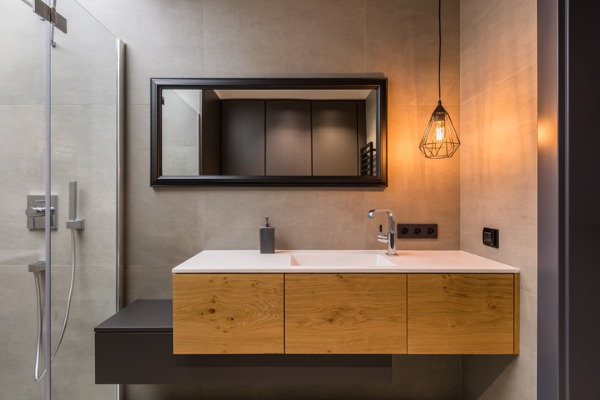 Lighting
You probably use your bathroom light each time you enter the room, but it might be the last thing that comes to mind when you are considering a bathroom renovation. Replacing the stock lighting with recessed lighting or a modern chandelier can set the tone for your entire bathroom.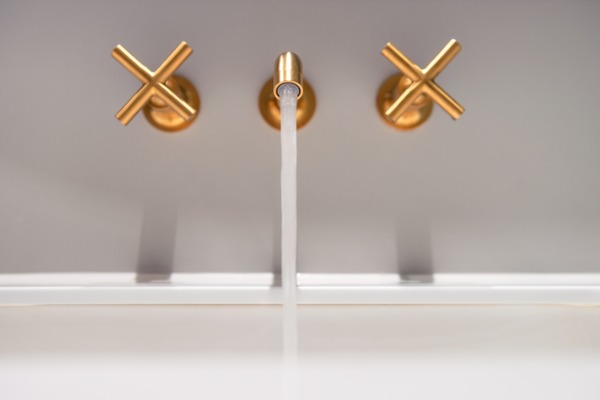 Vanity
Match your vanity to the monochromatic palette by painting the cabinets and replacing the fixtures. This can be an inexpensive way to make your sink chic and create an anchor for the rest of the space.
Hardware are small but mighty finishing touches that can take your bathroom design to the next level. Gold and metallic features can create a sleek look in your bathroom, but be sure to select a brushed gold or subdued metallic to keep it in line with the modern vibe you are creating.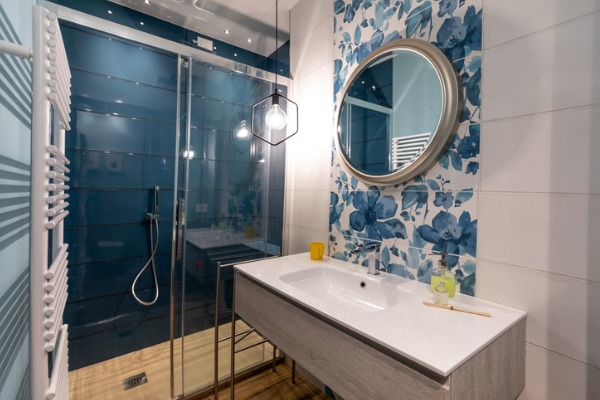 Walls
While some modern spaces prefer to keep the walls a subdued shade, we are seeing more additions of dark and wallpapered accent wall. At Kitchen & Bath Center, we frequently help our clients create accent walls to add tone, depth, and texture to the room. We have created accent walls using paneling, wood planks, brick, tiles, and paint or wallpaper. The options are truly endless, and our project managers can help you select a material that is suitable for the bathroom's warm and humid environment.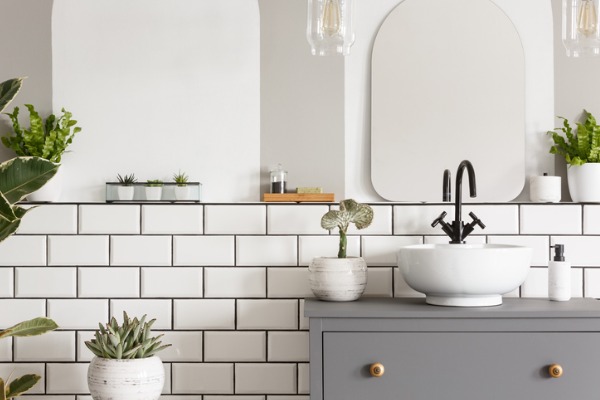 All in the details
Don't forget to dress up the details of your bathroom. Get matching containers for soap and shampoo or purchase glass containers for items such as cotton balls or swabs. Keeping your soap in a nice dish or having your toothbrush in a tumbler can immediately upscale the space.
Plants are also an easy way to add life to your bathroom, especially if you have chosen to go with a more neutral color palette. Flora such as asparagus fern and beautiful begonias love the humid environments of a bathroom.
Looking to renovate with a tighter budget? You can still make a big impact. Check out our free ebook by downloading it via the link below.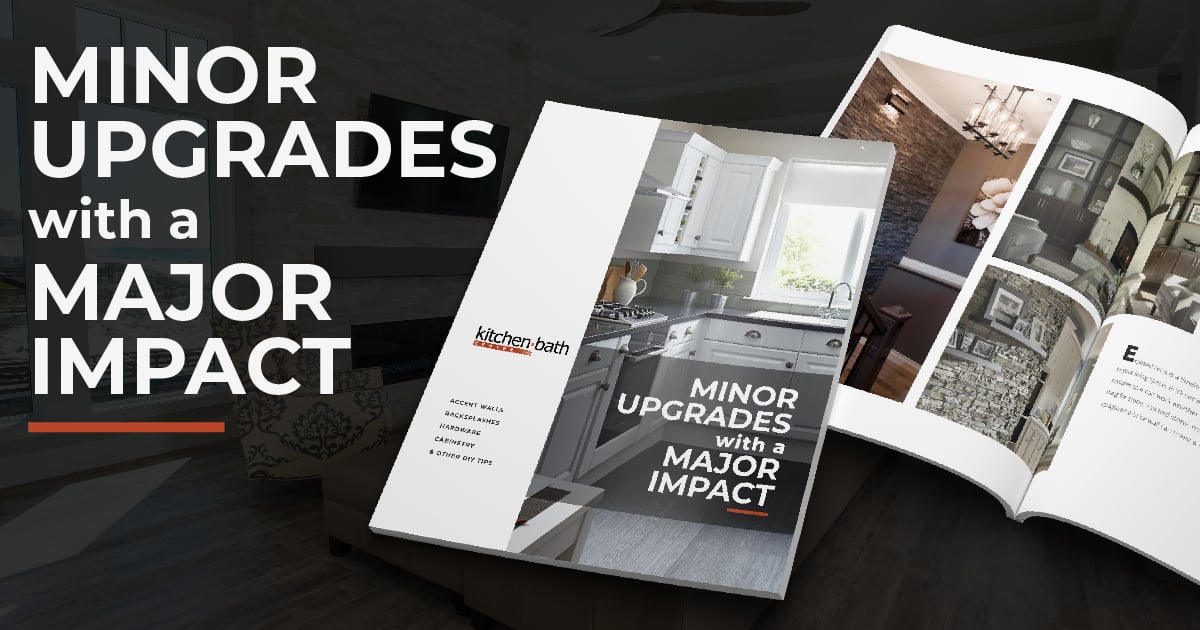 DREAM IT. DESIGN IT. LIVE IT.

| Kitchen & Bath Center