With a new year comes new trends in design and remodeling. We have put together the top trends that won't be going out of style anytime soon to inspire your bathroom.
Black is the New Black
A bold trend that has been building over the last few years is the use of black in bathrooms. From entire black-and-white spaces, to black sinks and tiles; this trend can scale to your budget and vision.
You can easily start by changing light fixtures, faucets, and cabinet hardware to a black material. Matte finishes are the most popular and will show less fingerprints and dust. For renters who can't make large changes to a space, swapping out the regular toilet seat for a black one is also a great solution.
These black accents can create bold focal points and allowing the bathroom to make a statement. For a larger-scale project, installing a black vanity or adding black tile are unique ideas.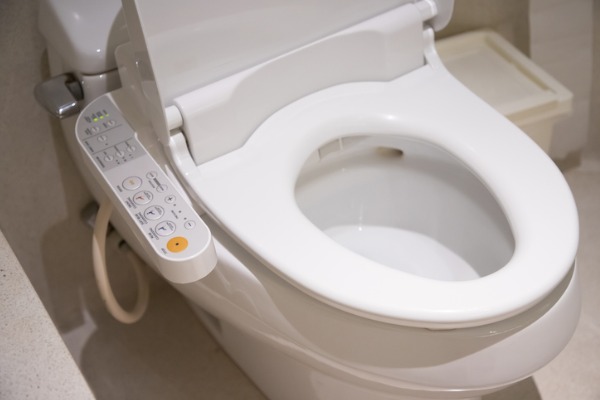 High Tech
Japanese toilets have been long-renowned for their advanced features and the use of innovative technology in a piece of household equipment that has otherwise been unevolved for decades. Technology is finally making its way into bathrooms, and creating a smart bathroom is a very popular trend in 2020. Not only are these tools fun for the tech-lover in your home, they can improve the energy and water efficiency of your bathroom as well.
For toilets, technologically advanced include seat heater, self-cleaning features, and even motion sensors to raise or lower lids. Other revamped bathroom pieces include digital faucets with touch-less technology and refrigerated bathroom cabinets to store medicines or skincare.
Smart mirrors and waterproof speakers are also being added into bathrooms, creating a spa-like environment. You may have a hard time convincing yourself to leave the space.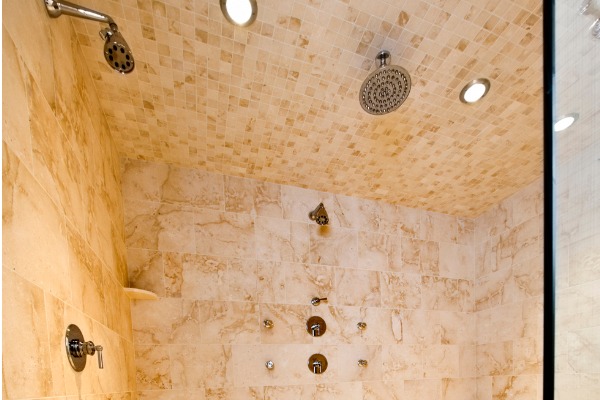 Bigger Tubs and Showers
Open showers continue to be popular choices with many of our clients at Kitchen and Bath Center. These showers create an airy feel in even smaller spaces, while also creating an air of relaxing luxury.
Large soaker tubs also lend themselves to the feeling of luxury that is evident throughout the trend research. Seeing tubs in unique shapes and colors is also very popular, using the tubs as a focal decorative statement as well as a functional addition to the room.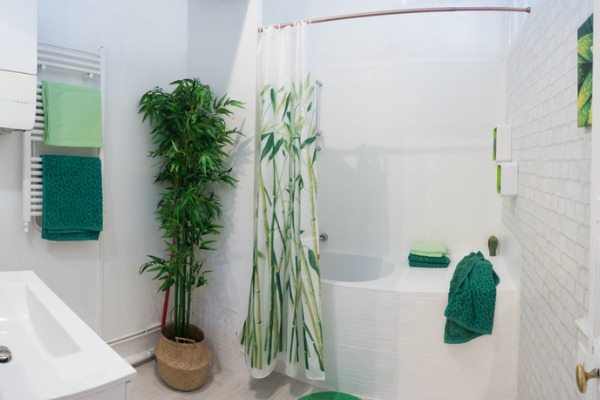 Biolphilic Spaces
Biophilia means "love of nature" and in design refers to our ability to mix decor with nature. This can range from creating spaces with more natural light, adding plants, making use of natural materials, or using bright colors in a space.
For bathrooms, this can be as simple as adding a fake or real potted plant. If you are working with minimal space, a hanging macrame basket above the toilet or sink is a popular choice. Similarly, bathmats made of pebbles or bamboo can be both functional and subtle additions.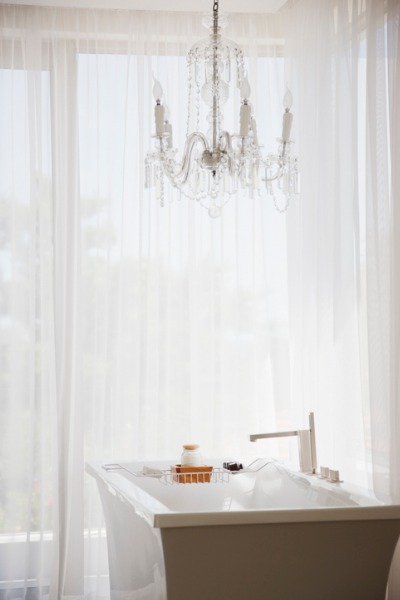 Unique Light Fixtures
As lighting is necessary in every room in your house, homeowners are opting to get more creative with the fixtures in their bathrooms. Using dainty chandeliers or hanging filament light bulbs above the vanity can center the space, while built-in shower lighting or lights integrated into mirrors can serve to add functionality.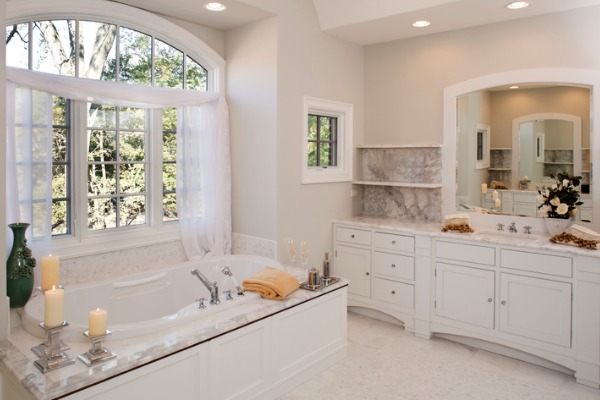 Marble
Marble is a recurring trend that does not seem to go out of style. While introducing marble into a room is not an option for everyone, adding a marbled wallpaper as an accent wall is also a great way to add elegance to a space. For a larger project, adding marble flooring or counter tops is a way to add value to your property and is an easy to maintain surface.
Kitchen & Bath Center's Cultured Marble suits this flawlessly by adding grace into any room and can be used as a vanity, counter top, or luxury walk-in shower.
If any of these bathroom design trends inspired you, we would love for you to reach out and we can help you make those bathroom remodel dreams come true.
DREAM IT. DESIGN IT. LIVE IT.

| Kitchen & Bath Center