So, you've finally decided to take the leap into your first remodel. Congrats! For many homeowners, designing a whole new kitchen or bathroom can be just as intimidating as it is exciting. That's why you turn to a team of professionals like us!
But before we start swinging hammers and pulling up tile, you'll need to speak with a project manager to get a better idea of your expectations and the scope of work involved.
Upon our first meeting, in one of our showrooms, your project manager will ask you questions about items we showcase to help get an understanding of the style that you lean towards prior to making your in-home consultation. At the consultation, our goal is to determine specifics based on the given layout of your space. The more prepared and educated you are in the initial discussions, the smoother the remodel process will go, and the sooner we can iron out your remodel and begin getting you to the kitchen or bathroom of your dreams!
Whether you are a walk-in or you schedule an appointment ahead of time, we've compiled a short checklist of what you can bring with you for the first discussion with one of our designers.
Budget
It probably goes without saying, but coming to a project manager with some sort of budget in mind will help set expectations from the get-go. Keep in mind; this won't be an exact figure but more of a target. Online guides can help you get an idea of what certain types of projects typically cost, but every home remodel is different and total costs can range widely. Your designer or project manager will be the best resource for accurate estimates and will work with you to make sure you hit your budget goals.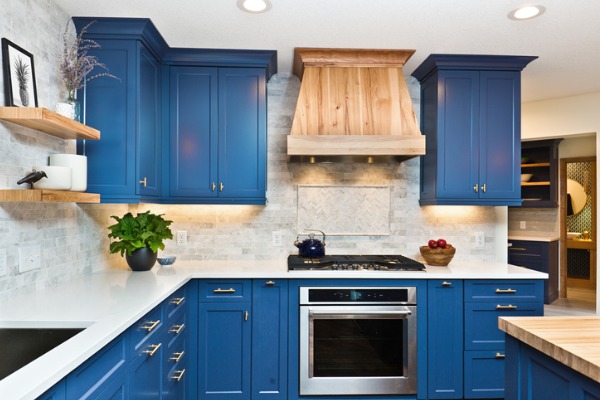 Design Examples
Pictures really can say a thousand words. From photos saved on your phone to magazine clippings to even physical material samples, any examples of your style preferences will help your designer immensely. Pinterest boards have become an excellent way for clients to showcase their personal tastes and are a welcome addition to any design consultation. The more our designers can learn about your likes and dislikes, the more effective they will be bringing your vision to life.
Not exactly sure what you want? Check our Inspiration Gallery.
Must-Have Features
Budget, limited physical space, and time are usually the biggest constraints preventing clients from getting everything they want in a remodel. Assuming at least one of these is a factor, you'll want to make a list of must-haves and nice-to-haves. That way, your designer will know what to prioritize when planning the project, and if something does end up needing to be cut from the remodel, it'll end up being something you can comfortably live without.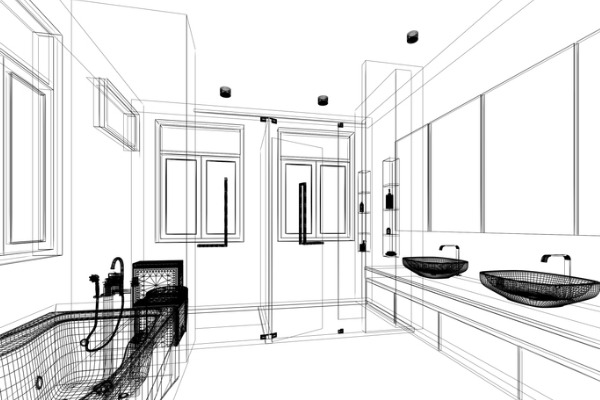 Room Measurements
If you happen to have blueprints of the space you are planning on renovating, bring them! Even if you don't have blueprints, providing basic measurements and photos of the area will still help give the designer a better idea of what they have to work with. This will also give you and your designer a common reference when planning any reconfiguration.
Questions
Our designers love questions! In fact, they will be asking a lot of them during your consultation. However, they also want you to ask any questions of your own. Now is the time to ensure you and your designer are on the same page. The more questions the both of you can answer in the planning process, the smoother the remodel will go and the happier you will be with the end result. That being said, if any questions or concerns should ever arise at any point during the project, please do not hesitate to bring them up.
It's no secret; remodeling can be a stressful undertaking. Our professionals understand that. It's part of their job to keep you informed and in control as they help you navigate what can sometimes feel like an overwhelming process. A good designer is an advocate, not an adversary. With a little leg work up front and open and honest communication throughout, we can take the kitchen or bathroom of your dreams and make it a reality.
DREAM IT. DESIGN IT. LIVE IT.

| Kitchen & Bath Center