As we jump into a new year, our team at Kitchen and Bath Center is excited to start working on new projects and meeting new clients. Last year, we saw so many new and bold trends come into play, and we wanted to dive deep into what is coming up for this year.
We have compiled a list of kitchen trends for 2021 and have included some photos to inspire your next project!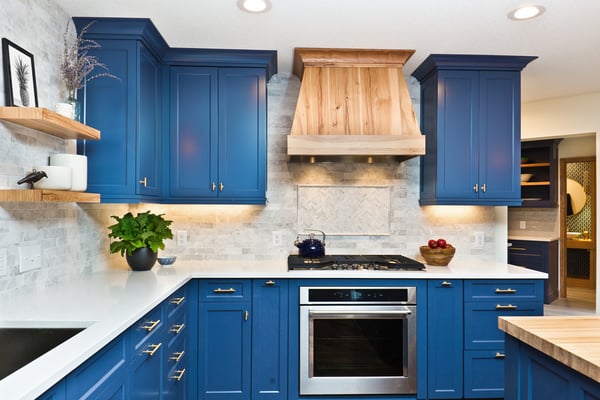 Bright Colored Cabinets
One of the trends we identified in our 2020 Kitchen Remodeling Trends blog that we see more of is colorful cabinets. Blue cabinets and tile accents remain a popular choice for our clients.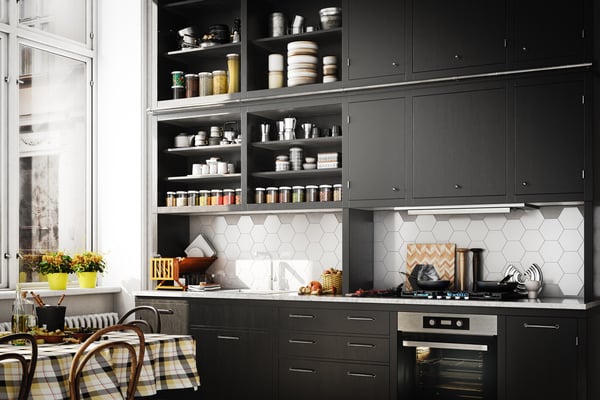 Black
While all-white kitchens may offer a clean and timeless look, black kitchens are here to bring drama and mood to your home. Using warm accents, metals, and textured wood, a dark kitchen can quickly feel comfortable and homey.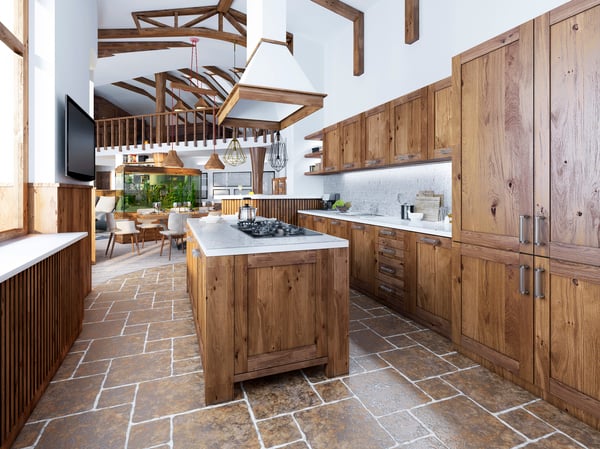 Rustic
You can transform a kitchen from modern to rustic using wood cabinets or stone accents. Even a vintage piece or integrating an old fireplace can bring a warm and country home vibe.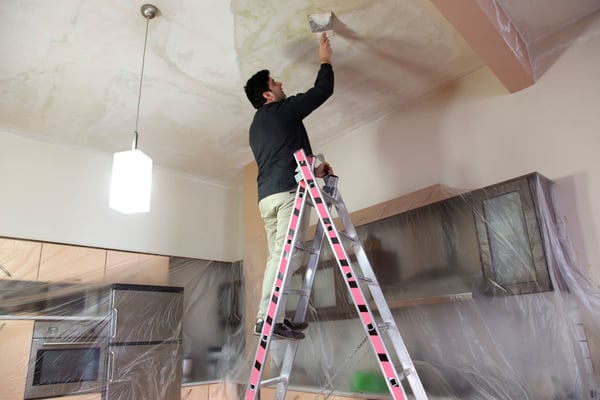 Ceiling
Ever heard of the fifth wall? Look up! We are so used to ignoring the white ceiling that we often forget that it can be upgraded too.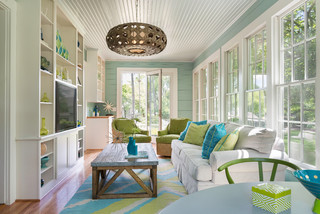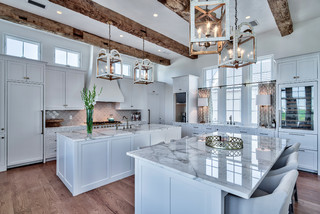 A ceiling can be brought to life with tiles, wood, shiplap, and beams. Even custom skylights can bring natural light and open up your kitchen to the outside.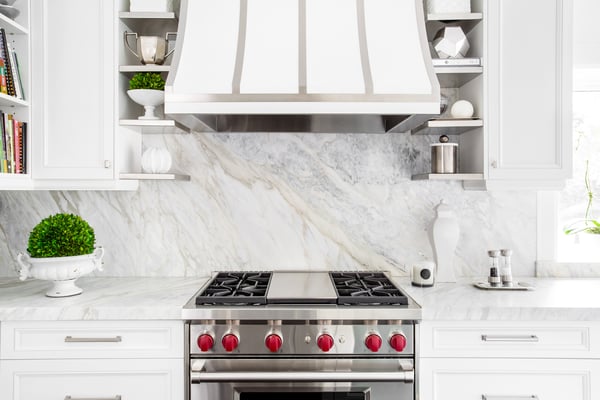 Vent Hoods
Everyone has a vent hood over your oven or stove, and in 2021 it is finally getting its moment to shine. Making these a statement-piece and a focal point for your space can at once group and center your room.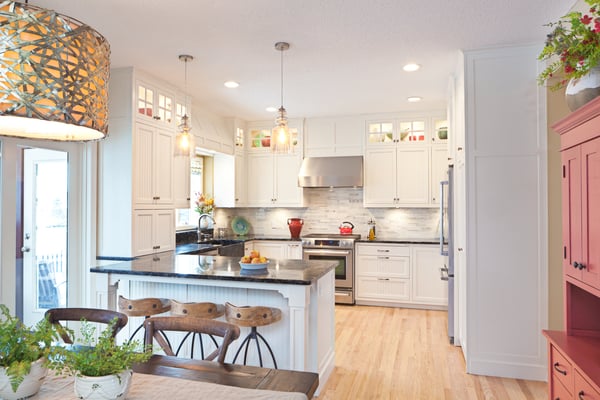 Useful Spaces
Last year, we spent more time than ever before in our homes. We decluttered and redecorated, and now our spaces need to be functional for our everyday lives.
KraftMaid has a wide variety of amazing options to make your kitchen as functional as possible.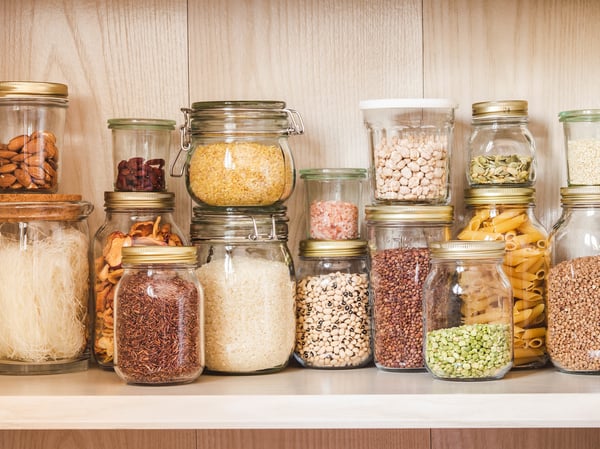 Pantry Goals
Speaking of functional spaces, we have seen a significant uptick in Pinterest-worthy pantry organization. Open shelving with labeled jars and baskets are a great way to put your things in order and save yourself time.
KraftMaid offers pantry dividers and customizable storage options to help you stay organized all year long.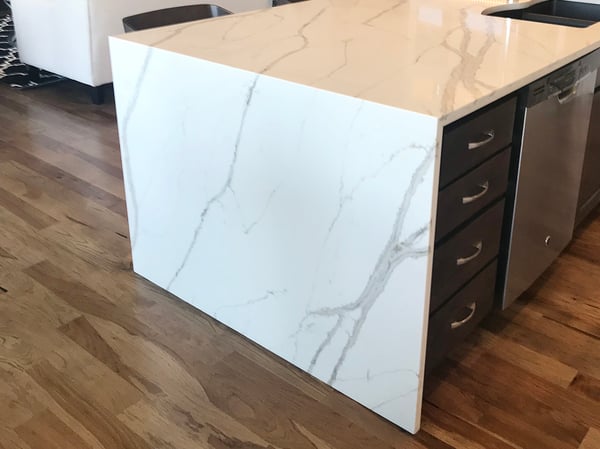 Dramatic Stone
Stone backsplashes and waterfall island tops can all create a dramatic effect on your kitchen. A striking stone element can also include a boldly patterned stone for your countertops.
Supporting Local
Another huge theme that has come from 2020 is the desire and push to support local businesses. From local contractors and designers to investing in ceramics from a local creator, there are many ways to support local when remodeling or decorating your kitchen.
Kitchen & Bath Center is locally owned and operated right here on the Emerald Coast. We also are one of the area's only manufacturers of cultured marble, an ideal material for any bathroom remodel.
Ready to work with us or interested in learning more? Contact our team or stop by anytime!
DREAM IT. DESIGN IT. LIVE IT.

| Kitchen & Bath Center