Many people spend more time at home during the holidays, and with that comes the itch to complete home improvement projects. Sometimes your list has been growing all year long, making it difficult to decide what to focus on first. Whether you've decided to DIY or hire professionals, here is a list of 5 easy home improvement projects you can knock out this holiday season!
1. Paint
If you've been dying to repaint any rooms in your home, the holidays are a great time to check this home improvement project off your list. Painting is one of the most common DIY projects, but it can also be completed quickly and efficiently by a professional team. If you do decide to paint yourself, make sure you read up on some tips and best practices to make sure it's a success!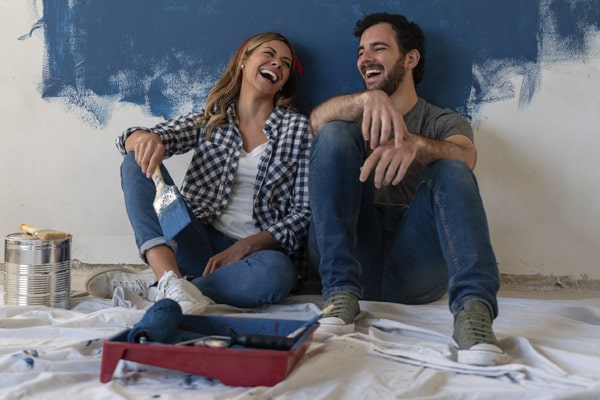 2. Light
Lighting is a fun home improvement project that can really brighten up a room or add ambiance to your home. Adding new lights or fixtures can make a huge difference, particularly in your kitchen or living room. Whether this constitutes a good DIY project or not really depends on what kind of lighting you're installing, and whether it requires any electrical work. While some simpler projects like changing out bulbs or fixtures can be done yourself, more complex projects are better left to a professional.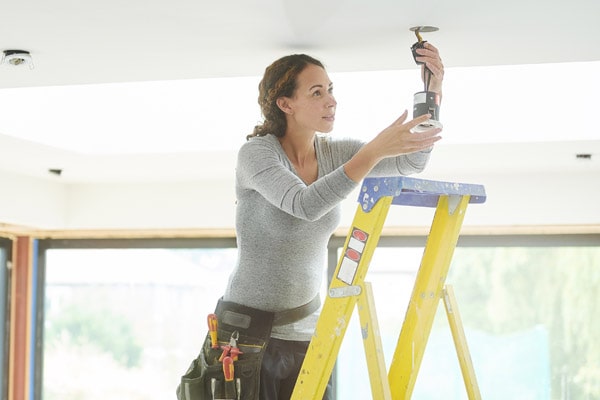 3. Cabinets & hardware
Changing out kitchen and bathroom cabinet doors can make for an easy home improvement project. If your cabinets are old and worn or out of style, this might be just the project for you over the holidays! Updating hardware such as knobs, handles, pulls, or screws can also make a big difference in your kitchen or bathroom.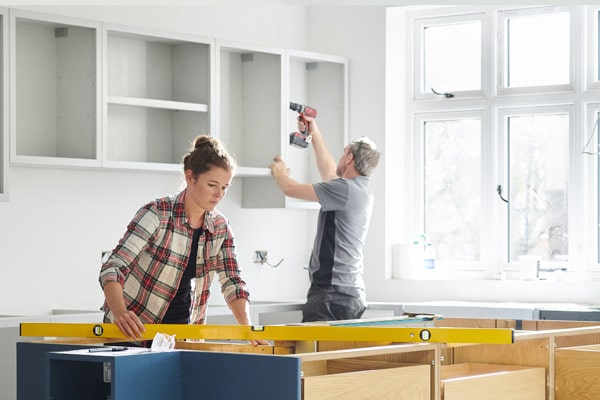 4. Seal gaps
If your windows and doors are not properly sealed, your home could be slowly losing heat. You can add caulking around drafty windows and doors to help alleviate this. If the windows and doors in your home need to be replaced, caulking will not solve the problem, and you should consider complete replacement. This will entail a lengthier and pricier project, and you will likely need a professional to complete it.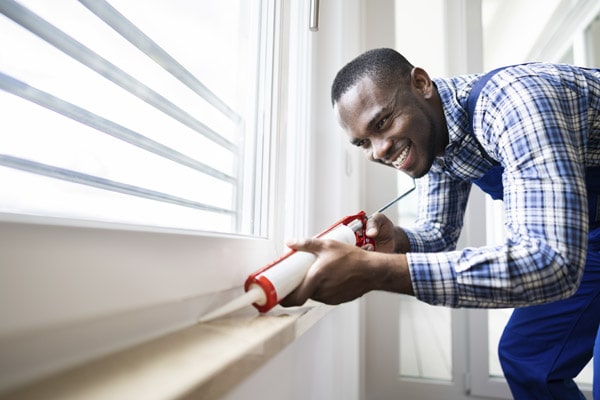 5. Open shelving
Depending on the walls in your home, adding some open shelving is an easy holiday home improvement project. This can be a great addition to your kitchen especially, adding both decorative and organizational elements to one of the most central rooms in your home.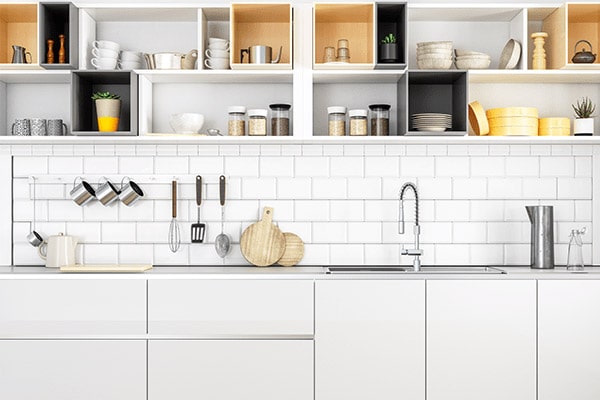 Happy holiday home improving!
We hope this list of easy holiday home improvement projects helps you prioritize your wish list this season. If you're considering any of these projects for your kitchen or bathroom, contact our team of experts today.
DREAM IT. DESIGN IT. LIVE IT.

| Kitchen & Bath Center