Glass shower doors and enclosures are all the rage in today's modern and luxurious bathrooms, allowing homeowners to showcase sophisticated stonework, intricate tile patterns, and lavish shower fixtures.
Shower glass
Shower glass is specially built for safety. It is heated and then rapidly cooled to form tempered glass, which is much stronger than ordinary glass and responds differently to breakage. Rather than shattering into sharp, dangerous shards, tempered shower glass breaks into small pieces that interlock with neighboring pieces, so it doesn't easily fall.
Shower glass is available in varying thicknesses, from a minimum of 3/8" to a thicker but more expensive ½" choice. If you have a particularly tall shower enclosure or door, the ½" glass may be needed to prevent bowing. Some people choose ½" glass because they feel it gives an overall impression of strength, particularly when used in a frameless enclosure. However, the weight of this thicker glass against your tile walls is something your installer has to consider.
Shower glass finishes
The glass itself on your shower door and enclosure can come in a variety of patterns and finishes. Patterned glass options (such as the obscure pattern below) can offer additional privacy as well as help hide fingerprints and water stains.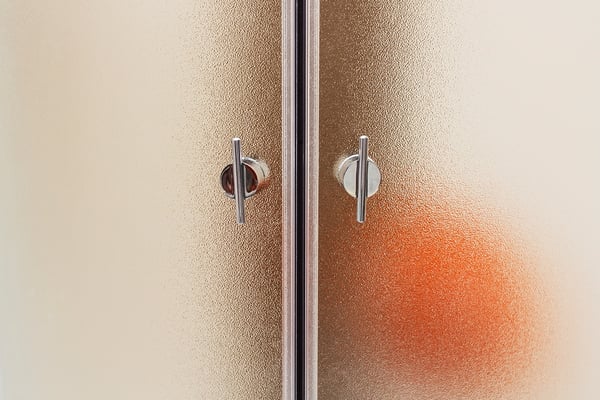 Shower glass manufacturers offer many other different types of patterns, including some that look like rain, bamboo leaves, glaciers, and scrollwork.
Etched glass, or sandblasted glass, is another option that allows you to add decorative patterns or even company logos onto you shower glass enclosure.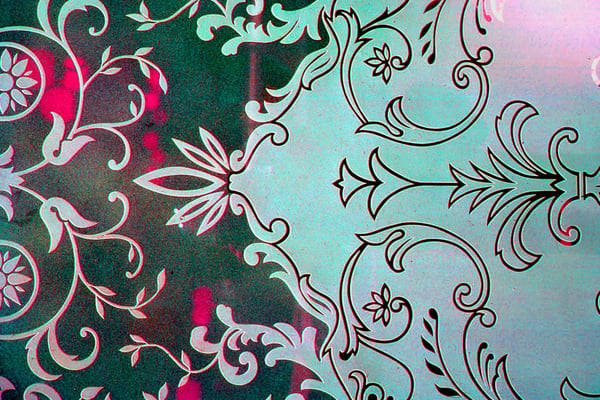 There are colored and tinted glass options.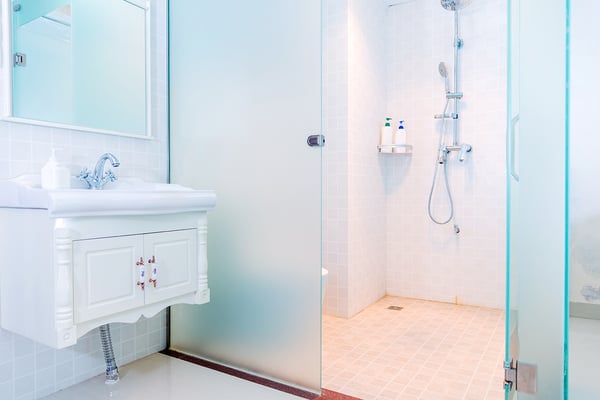 There are even shower door options that come with mullions inside them to give the appearance of a picture window.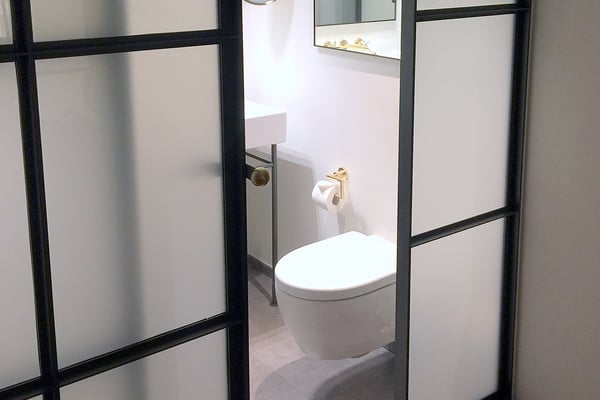 Shower glass frames
To support your glass shower, you will need to choose either a framed, frameless, or semi-frameless enclosure.
Framed Enclosure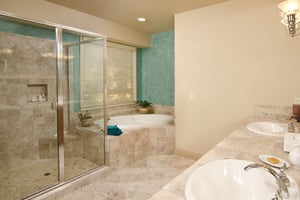 A framed shower enclosure has some form of aluminum or composite finish around the glass. Framed shower enclosures, like glass options, come in a variety of finishes to enhance any décor–from bright, mirror-like finishes to vibrant, polished brass, to popular brushed nickel finishes, to even painted finishes such as black or white.
Frameless Enclosure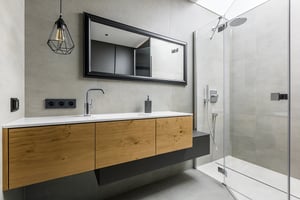 A frameless enclosure, on the other hand, does not rely on any metal to support its outer edges but is held together by metal fasteners and hinges which also come in a variety of colors and finishes.
Semi-Frameless Enclosure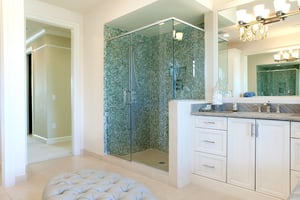 Semi-frameless is an enclosure that has a more noticeable frame around the outside edge of the shower but not around the shower door itself, so it still provides an unobstructed view of the tile and interior of the shower.
While crystal clear shower glass on a frameless or semi-frameless enclosure is one of the most popular options for homeowners today, as you can see, there is a breadth of options available to you, any of which can play a starring role in your bathroom décor. With today's options, you can create the look and feel you desire for your bathroom shower in almost any size space, with nearly any size budget. Our friendly Kitchen & Bath Center team is here to help you for all your project needs.
DREAM IT. DESIGN IT. LIVE IT.

| Kitchen & Bath Center