If you just went through a kitchen or bathroom remodel, you're probably more determined than ever to keep these areas in tip-top shape. If new cabinetry was part of your renovation, you can help keep them in good condition with these 4 simple tips:
Don't wait to clean
You should always clean your cabinets consistently, but if you splatter or spill on them, don't let it sit. Over time, messes like this can leave lasting damage on your cabinetry, especially on your kitchen cabinets.
Keep cabinetry dry
Eliminating moisture both inside your cabinets and on the surface is key. Try to avoid putting wet dishes away or hanging damp towels on your cabinetry. If you clean your cabinets with water, make sure you dry them thoroughly afterwards.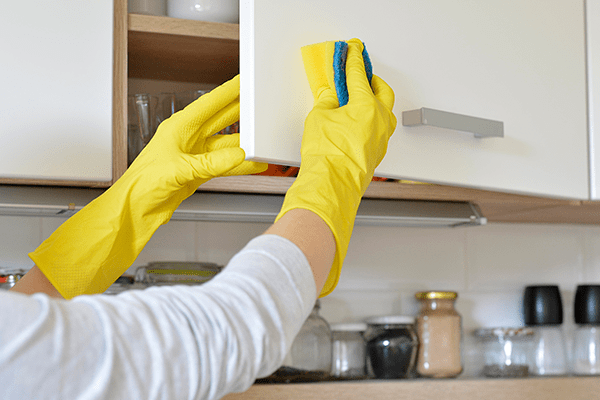 Use cabinet liners
Using liners in the shelving or drawers of your cabinetry is a great protectant. This keeps the inner surfaces of your cabinets safe from scratches, food, liquid, and moisture. Lining not only protects your cabinetry, but your dishware and silverware as well.
Limit chemicals
Be cautious when using cleaners with chemicals in them. It's important to check the labels on your cleaning products to make sure they are meant for the material of your specific cabinetry. If you do use cleaners with chemicals in them, make sure you follow all directions on the bottle to ensure they are applied properly.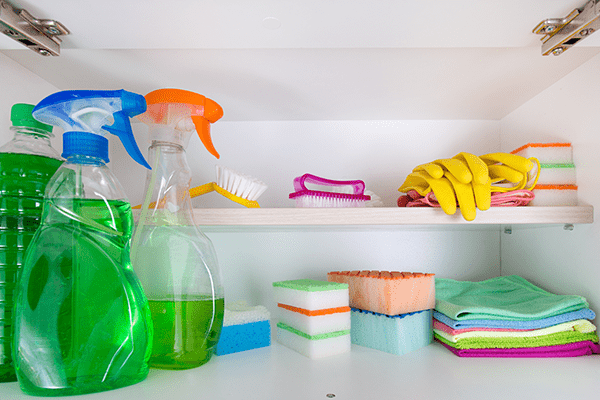 Keep your cabinetry looking brand new
With these simple tips, you should be able to keep your cabinetry in great shape for years to come! If you are interested in remodeling your kitchen or bathroom cabinetry, the expert team at Kitchen & Bath Center can help.
We work with a host of cabinetry manufacturers including Design-Craft, Kitchen Kompact, KraftMaid, Marsh, Medallion, WeatherStrong, and TRU Cabinetry. We also have a KraftMaid Vantage Design Studio which allows you to see, touch, feel, and compare cabinetry right in our Mary Esther showroom.
DREAM IT. DESIGN IT. LIVE IT.

| Kitchen & Bath Center