Two truths and a lie is a classic get-to-know-you icebreaker game. Each player comes up with two truths, and one lie about themselves and the rest of the players try to figure out which statement is the lie. Let's play two truths and a lie when it comes to making a small space work for a big crowd.

• Statement #1: Everyone ends up where the food and drinks are.
• Statement #2: Most people eventually want a place to sit down.
• Statement #3: Don't be a guest at your own party.
#1 TRUTH – The party is where the food and drinks are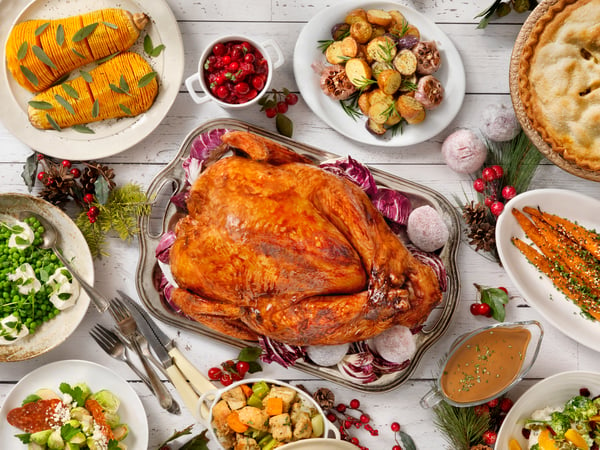 Everyone ends up congregating by the food and drinks, so maximize your small space by spreading out your serving areas.

Consider putting drinks toward the back of your home, so you don't create a bottleneck by the front door for guests just joining the fun.

Rather than having a large bar with multiple drink options, consider serving a signature cocktail drink in a self-service dispenser with stacks of glasses alongside it. You can even set up pitchers or dispensers in multiple areas throughout your home.

Are you able to utilize any outdoor space for your gathering? You could also set up your bar near an open window, so drinks can be served quickly to both indoor and outdoor guests.

For food service, serve hearty appetizers in one room, cold appetizers in another and desserts in the kitchen.

Look up for extra serving space, literally. Stackable and tiered serving trays allow you to take advantage of the airspace over your flat surfaces. If you want to get extra creative, remove books and knick-knacks from your bookshelves and turn these areas into makeshift bars and appetizer stations as well.

Regarding the type of food to serve, finger foods or skewered items are a great option because they don't require large plates or utensils. Having soup? Ladle it out into a mug.


#2 Truth – Seating is essential when it comes to throwing a great party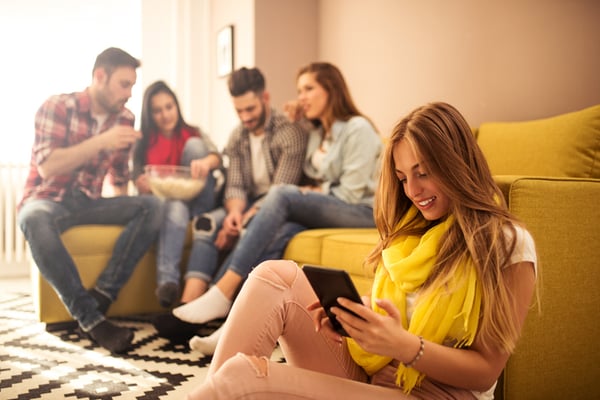 While it's great fun to stand, mix and mingle, maybe even dance, eventually most people want a place to sit down and rest their feet. It's imperative in a small space to maximize every square inch of space you have, especially when it comes to places to sit and surfaces to serve on.

Temporarily remove accent pillows on furniture, home décor items on end tables and small appliances on kitchen countertops. Push furniture to the outside edges of a room, potentially remove an extremely bulky coffee table and make room to bring in additional folding chairs or ottomans to sit on.

To further reduce clutter, designate a room in your home for coats and handbags, so they aren't left piled up on the couch.

To keep your space looking beautiful even while you are removing a lot of your favorite home décor items, again think about the area above you. Hang decorations from the walls and ceiling. Add candles and music for ambiance, and perhaps even use your TV to display fun photos or a cozy, crackling fireplace scene.
DREAM IT. DESIGN IT. LIVE IT.

| Kitchen & Bath Center