If your shower is feeling cluttered or crowded, you might want to add a shower niche to your bathroom remodeling plan. A shower niche is a built-in shelf that's recessed into the wall to provide storage space for bathroom products. This fun remodeling project will soon have you saying goodbye to shower caddies and shampoo bottles lying all over your shower floor!
First, choose the shape
Horizontal shower niches are wider than they are tall, generally better for larger showers. Vertical shower niches are taller than they are wide and are a great fit for smaller showers. Vertical also works well for large showers. You can just extend the niche up the wall further and add some shelving for functionality.
Now to the fun part... picking the design!
Though a shower niche is a simple and practical bathroom addition, it can be installed in all sorts of styles and designs. Here are 5 ideas that will give your shower niche a different look:
Seamless. If you want your shower niche to blend in, use the same materials and colors as the rest of your shower. This way, the shower niche still adds an interesting design touch, but serves a more functional, organizational purpose.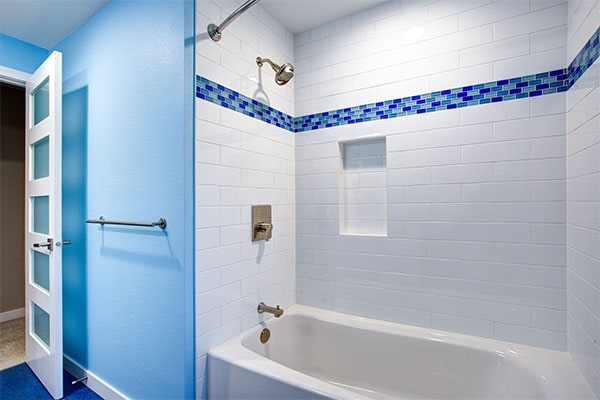 Statement. To make your shower niche stand out, use contrasting or complementary materials and colors. This makes the shower niche more of a statement piece in your bathroom, especially if your shower is glassed in or open.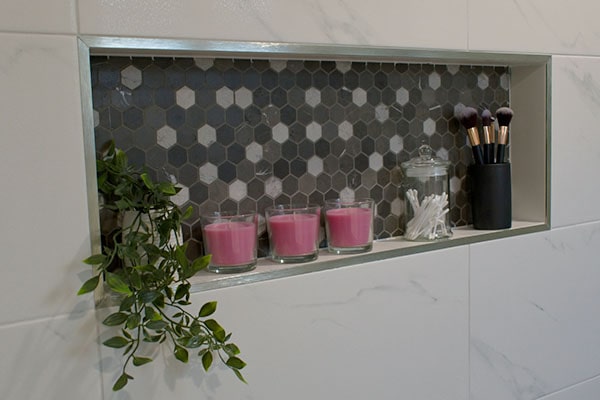 Lit. Waterproof LED lighting can be a great addition to your shower niche, particularly if you're looking to highlight the piece, or brighten up the area.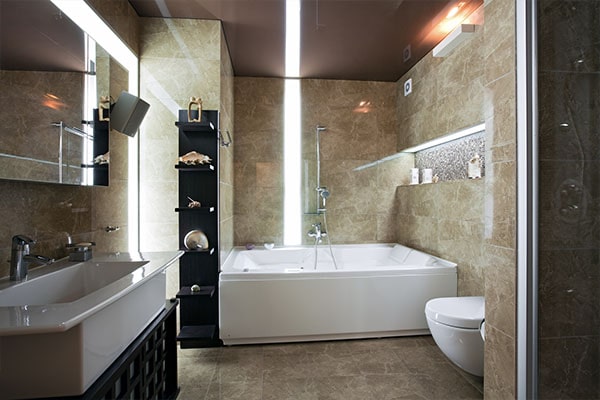 Framed. Another way to make your shower niche stand out is by framing it. This can be done with the same materials and colors, or different ones, depending on the look you want to achieve.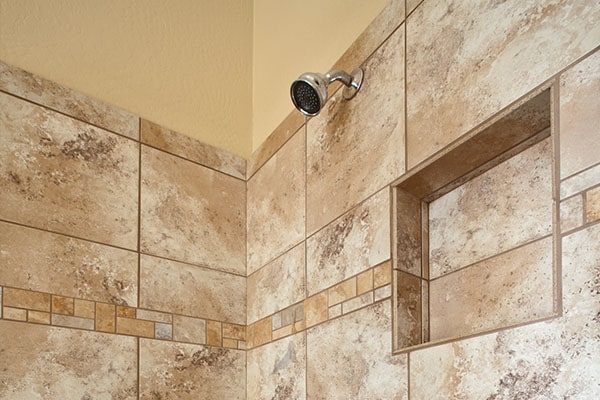 Multi-height. To create room for different sized items, like shampoo bottles or decorative elements, you can combine the vertical and horizontal designs. This allows for varying sizes, which can be useful for organization.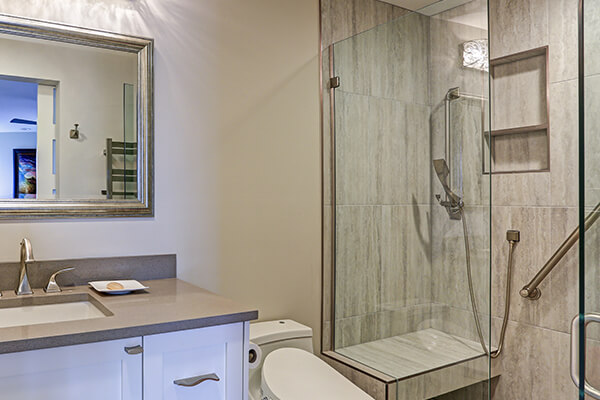 You can also opt for multiple shower niches. This design works great if more than one person is sharing a shower, so each person can have their own shelf. Of course, it's also useful for added storage space in general.
Get creative with it
At the end of the day, your shower niche can be designed any way you want it! Don't be afraid to get creative with shape, material, color, and style. If you're looking for assistance with your bathroom remodel, the team at Kitchen & Bath Center can help.
DREAM IT. DESIGN IT. LIVE IT.

| Kitchen & Bath Center