After spending time dreaming about a kitchen renovation and watching endless hours of home renovation shows, homeowners often begin to consider a total kitchen overhaul. Depending on the level of research and understanding that goes with project planning, there can be some sticker-shock when they see the total price of their perfect kitchen. The average remodel using mid-grade finishes is around $25,000, while a high-end remodel can cost upwards of $50,000.
If those changes are out of your budget, you may be watching endless home improvement tutorials and planning to do a DIY kitchen renovation. While some small changes can easily be made by project enthusiasts, experts caution homeowners of the unintended consequences that can be linked to a DIY renovation.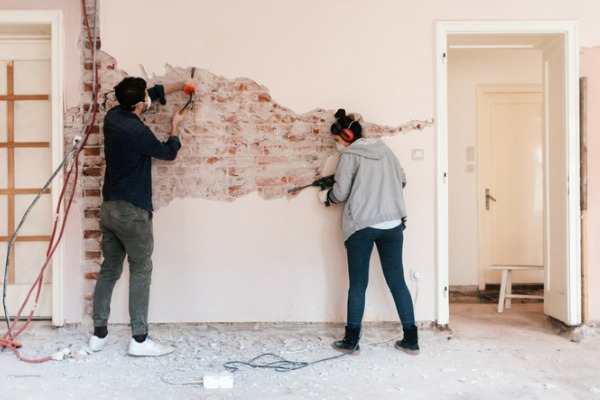 Benefits of DIY
There are many benefits to doing a project yourself, including that you will learn new skills along the way, as well as the pride you will feel upon completion of the project.
With planning and research, your renovation may end up costing less than what it would if you had hired a team of professionals due to the lack in labor costs.
If you have pets or if you work from home, doing a kitchen renovation yourself will mean that there will not be any strangers coming in and out of your house. You will also be able to do the work at your own pace and in your free time.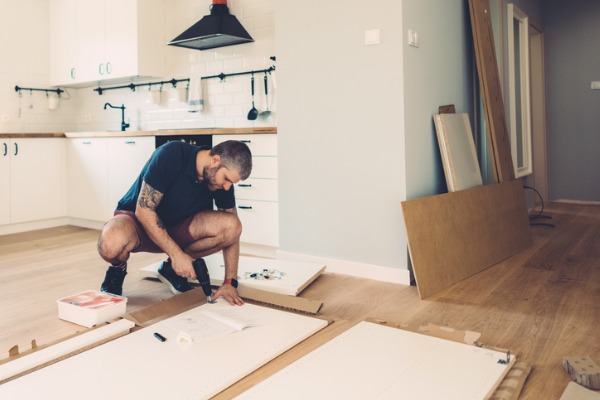 Costs of DIY
Even if installing new cabinetry will cost less to do it yourself, you will be spending a lot of your own time on the project. How much is your own time worth? Are you willing to forgo your time in the evenings and weekends to finalize this project?
Additionally, the potential costs of the stress associated with the scope of a kitchen renovation can be draining. Before embarking on a kitchen renovation by yourself, make sure you understand all of the elements, from demo to plumbing, that are involved.
Simply demolishing a wall can be a huge error if you discover that it is a load-bearing wall or find that there is asbestos. Both of those situations can lead to huge, unintended costs as you hire professionals to help.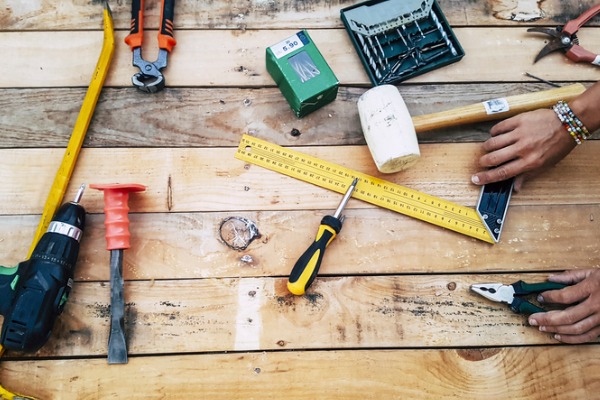 Risks of DIY
The professionals at HomCo Lumber & Hardware encourage homeowners to consider the following questions before tackling their own home renovation.
Could a DIY mistake damage my home or even hurt myself?
Are there permits or legal requests that I need to consider?
If you plan on making structural changes to the inside of your house or you are dreaming of expanding your kitchen into your backyard, there are additional aspects that could be putting you at risk. Not getting the correct permits to extend the footprint of your home or working with electrical elements can be dangerous.
Working on a project yourself without the experience and equipment that are available to professionals can mean that you may not be as satisfied with the final product. Aesthetically speaking, you may make small errors.
Since you will probably only be able to work on the remodel in your free time, you can expect it to take much longer to complete than it would take a dedicated team of professionals.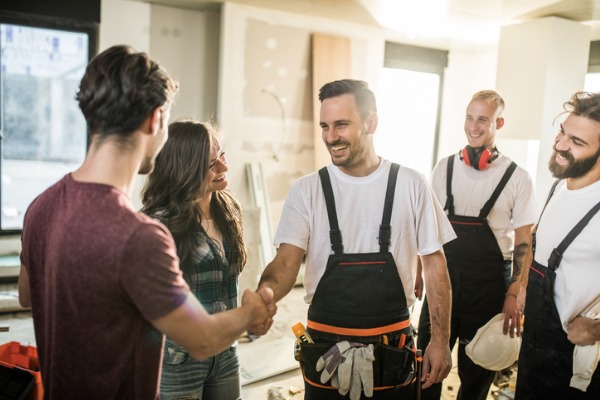 Choosing a Professional Team
The expert team at Kitchen and Bath Center has the knowledge and the experience to help you accomplish your project. We can work within your budget and even find small ways that can maximize the impact and return on investment.
Our eBook, Minor Upgrade with a Major Impact is a guide that introduces just that. We will show you how little fixes and elements can make a difference in your kitchen.
DREAM IT. DESIGN IT. LIVE IT.

| Kitchen & Bath Center