After dreaming about a kitchen renovation and endlessly watching home remodeling shows, homeowners often desire a total kitchen overhaul. Depending on the research and understanding that goes with your project planning, there can be some sticker shock when you see the price of your perfect kitchen. Costs can quickly increase between appliances, countertop materials, custom cabinetry, flooring, design costs, labor expenses, and other components. The average price of a remodel using mid-grade finishes is between $25,000 and $30,000, while a high-end remodel can cost upward of $50,000.
If those changes are out of your budget, you may pivot to watching endless home improvement tutorials and planning the DIY kitchen renovation of your dreams. Some minor changes can easily be made by project enthusiasts, but experts caution homeowners of the hidden dangers and unintended consequences that can arise during a DIY renovation.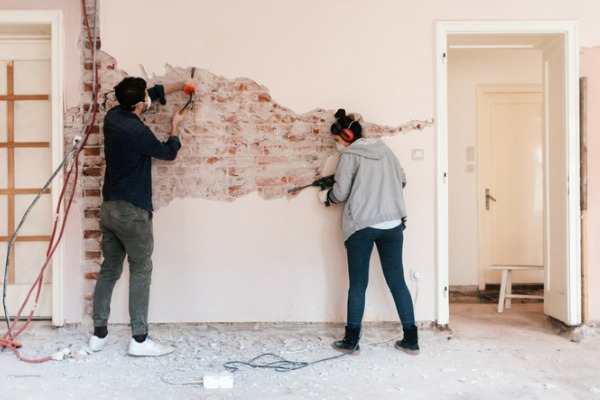 Benefits of DIY
There are several benefits to doing a DIY kitchen remodel. You will learn new skills by setting your budget, visualizing the finished product, and working to bring your vision to life while adding value to your home. There's also no better feeling than finishing a project and feeling proud of the final product.
Thorough research and planning can help you save money on your remodeling project by avoiding labor costs. If you handle a kitchen renovation yourself and bypass the need for contractors, you have complete control of your budget and workload throughout the project. You can do the work at your own pace, complete tasks in your free time, and adjust your schedule depending on your progress and desired timeline.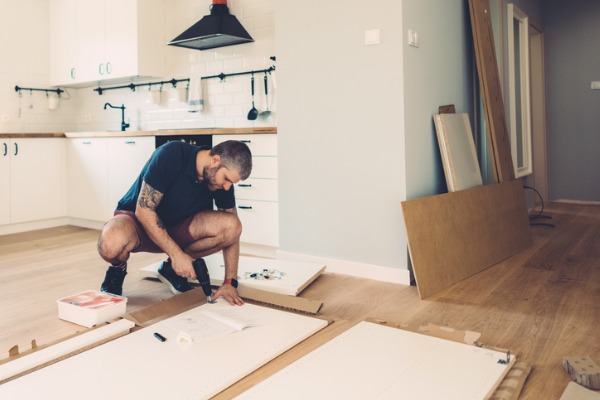 Costs of DIY
A DIY kitchen remodel offers an excellent opportunity to save money by avoiding labor costs. Traditional remodel projects involve designers, contractors, and other personnel responsible for bringing your dream kitchen to life. By tackling a DIY project independently, you bypass the need to pay others by doing the work yourself.
Even if installing new cabinetry or flooring can cost less without professional help, you will spend considerable time and effort on the project. How much is your own time worth? Are you willing to forgo your time in the evenings and weekends to finalize this project?
Additionally, the potential costs and stress associated with the scope of a kitchen renovation can be draining during and outside of your project. Before starting a kitchen renovation, you must fully understand all the elements involved. Here are some common factors to consider that can affect the costs of your DIY remodel:
Size and scope of your desired outcome

Layout of your kitchen

Material type, color, quality, and finish

Tools needed to complete the remodel

Changes to plumbing or wiring

Permits if you plan to alter your kitchen's structure
Not getting the correct permits to change your home's structure, wiring, or plumbing can lead to significant costs. Making changes without the proper permits could prevent you from selling or renting your home. You will still need to get the appropriate permits and deal with the additional costs of fixing unpermitted changes, paying fines, hiring inspectors, or even paying higher permit costs.
Solutions to roadblocks in a DIY kitchen remodel may seem logical at first, but they can have significant financial consequences if you rush to implement an easy solution. If a wall stands between you and an open-concept kitchen, you might believe that knocking down that wall would solve your problems. Demolishing a wall without a second thought can be a huge error if you discover it is a load-bearing wall or a wall that contains asbestos. Both situations can lead to massive, unintended costs as you must hire professionals to fix these problems and prevent further damage.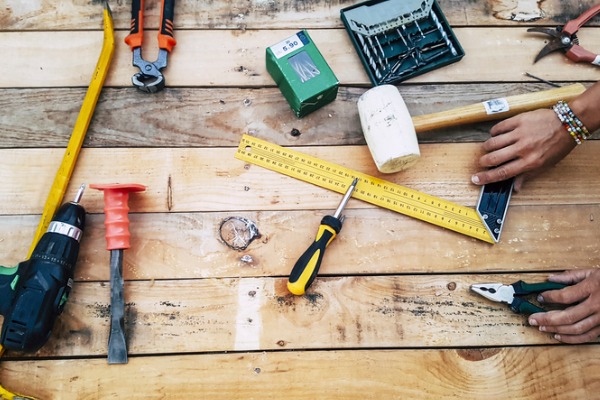 Risks of DIY
In addition to unexpected costs, a DIY kitchen renovation can involve potential risks and dangers. Homeowners should consider the following questions before tackling their DIY home renovation project:
Could a mistake damage my home?

Would an issue put me or my family in danger?

Do I need to get a permit for my remodel?
If you plan on making structural changes to the inside of your house or expanding your kitchen into another space in your home, additional aspects could put you at risk. Not getting the correct permits to adjust the wiring or structure of your home can be dangerous. Permits ensure that the work you want to complete is safe and does not affect the integrity of your home.
Working on a project yourself without the experience and equipment available to professionals can mean you may not be as satisfied with the final product. Aesthetically speaking, you may make minor errors when installing components like flooring, backsplashes, or other features that are less forgiving of installation errors. If you do not create or stick to a budget for materials, the finished product may not match what you envisioned.
Regarding a timeline, there's considerable potential that your DIY project will take longer to complete. Since you will probably only be able to work on the remodel in your free time, you can expect it to take significantly longer to tackle than it would if you hired a dedicated team of professionals. Handling the project without professional involvement could mean that your kitchen is practically unusable, and sections of your home could be covered in plastic film and dust for months instead of weeks if you extend your project timeline.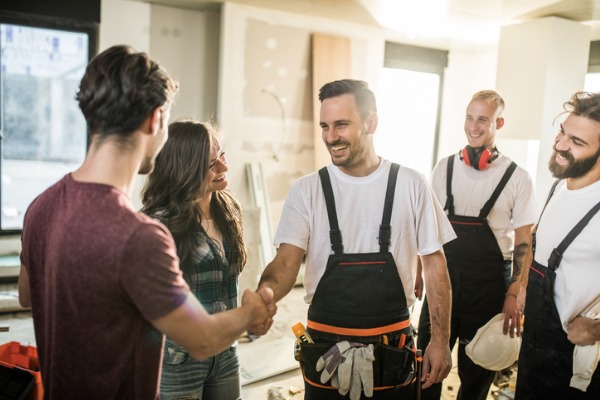 Choosing a professional team
The Kitchen and Bath Center team has the knowledge and expertise to help you efficiently and flawlessly accomplish your project. We can work within your budget and even find small ways to maximize your project's impact and return on investment. Our project managers walk you through every step to ensure your kitchen remodel is as easy and efficient as possible for you and the contractors working in your home. Say "goodbye" to DIY - contact us today to get started on your next project.
DREAM IT. DESIGN IT. LIVE IT.

| Kitchen & Bath Center