What's the first thing that catches your eye when you walk into your bathroom? Hopefully it's not the mess on the bathroom sink, although that's inevitable from time to time. Most of us would prefer to create a visual masterpiece that is pleasing to the eye and will bring oohs and aahs from your guests for years to come.
How to Beautify Your Bathroom
Bathrooms already have a limited amount of space, and there are a lot of must-haves that aren't necessarily the most pleasant to look at (the toilet bowl, for example). Fortunately, there are some easy and relatively inexpensive ways to create a focal point that's a little less unsightly and a bit more artistic.
Choosing the right focal point will set the tone and mood for the entire room. An architectural feature, such as a shower archway, a bold paint color choice, or an attractive light fixture, all are possible options for a bathroom focal point. But a particularly fun and personalized option is tile.
Using Tile as a Focal Point
Tile can be used to create an architectural element of interest, such as this elegant floor-to-ceiling wall feature.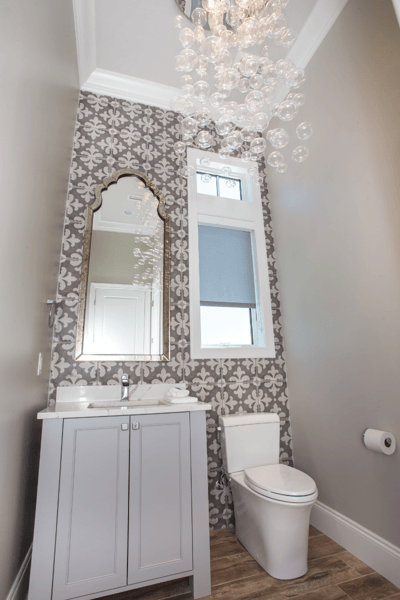 Textured tile also can be used to give a room character and add depth, much like this almost floral tile pattern on this tub surround.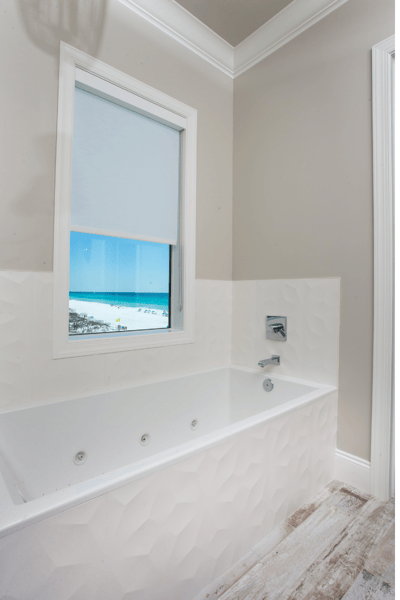 Textured tiles come in so many options today, from the rough, natural look of slate, to the slightly grooved appearance of real wood. The benefit of so many choices is that you can be as creative as you'd like.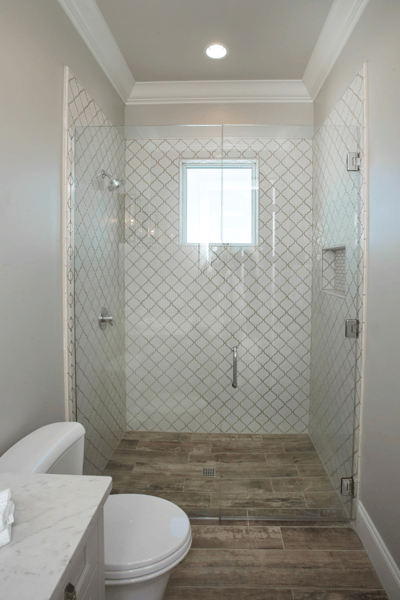 Another option is to consider pairing smooth, glass tiles with more natural, matte tiles to create an attractive shower inset and border. Using contrast like this helps to accentuate the unique qualities of both styles while still complementing each other. The smooth, shiny objects give off a cool vibe, while the soft, raised textures add warmth.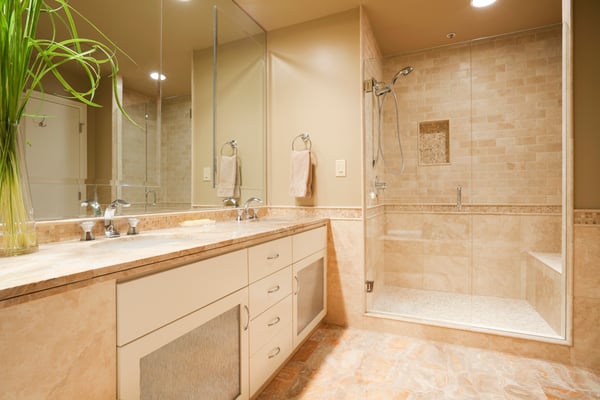 Bathrooms are a great place to make bold design decisions since they are generally smaller in size, allowing for that perfect pop of artistic flair. Not sure where to begin? We can assist with every step of your bathroom remodeling.
DREAM IT. DESIGN IT. LIVE IT.

| Kitchen & Bath Center