If you soon plan to embark on a kitchen remodel, you may be wondering when it's the right time to start. Whether you're planning to update flooring, countertops, cabinets, paint, or hardware, summer is one of the best times to renovate your kitchen. Here are 4 simple reasons why:
1. Weather & light
Kitchen remodels often come with some dust and fumes, so you might need to open windows and/or doors to air out the space. Summertime means you'll likely have some warm, dry days to work with. Additionally, summer offers more natural light, allowing you to see what your new kitchen materials will look like at any given point.
2. Outdoor cooking opportunities
Summer is grilling season, and there's tons of outdoor cooking and eating opportunities to take advantage of. You can easily barbecue outside or go for a family picnic while your kitchen may be out of use during the remodel.
3. More flexible schedule
Kids are out of school and that means summer vacations and activities are at play. You can take advantage of extra time off to focus on your kitchen remodel and be more available during the process. If you work with contractors and companies you trust, like Kitchen & Bath Center, you can also make the most of time away by letting the work continue while you're gone.
4. Avoid the holiday rush
Major holidays like Thanksgiving, Christmas, and New Year's Eve often loom for homeowners who start their kitchen renovations in the fall or winter months. The holiday season is a busy time of year, and often comes with more entertaining and family gatherings. Get your kitchen remodel all squared away over the summer and avoid the pressure of beating the holiday rush!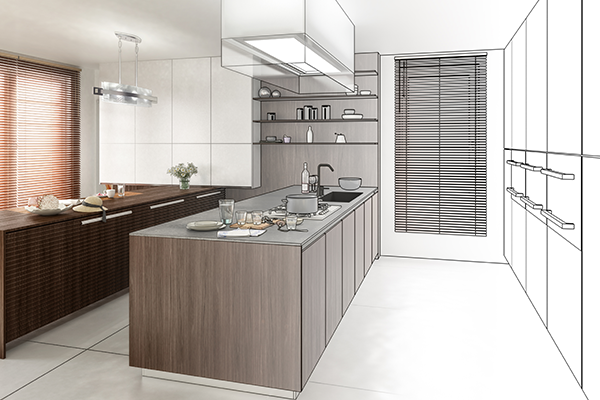 We can help with your kitchen remodel
A kitchen renovation is one of the most exciting projects a homeowner can embark on. At Kitchen & Bath Center, our goal is to help you make informed decisions so that you end up with the kitchen of your dreams. Let's start planning your remodel this summer!
DREAM IT. DESIGN IT. LIVE IT.

| Kitchen & Bath Center