In addition to being one of the most popular gathering spots in the house, the kitchen also is one of the hardest working rooms in the house. Your kitchen floor must be tough. It's got to stand up to foot traffic, food spills, grease splatters, water drips, pet pawprints, and even the occasional dropped dishware.
And it must be comfortable to stand on. And it needs to be non-slip, especially if you have young kids or pets. And it must be attractive.
Finding the right kitchen floor is a tall order, but with so many choices of materials available today, it's easier than ever to find the perfect fit.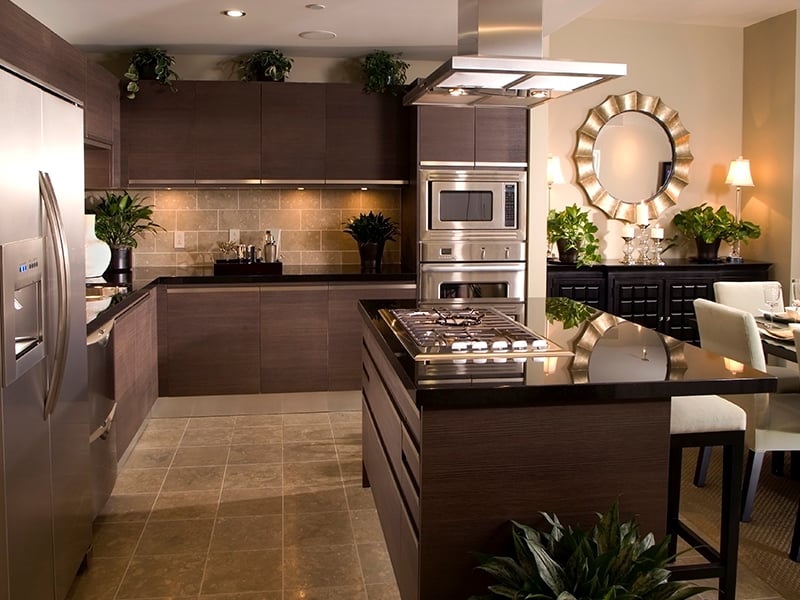 Tile
Pros:
Available in an array of colors, styles, and finishes
Incredibly durable
Glazed ceramic tile is one of the best choices for high traffic areas and rooms where water frequently meets with the floor, especially with a slip-resistant finish
Easy maintenance and cleaning
Cons:
One of the most expensive types of flooring
Can be uncomfortable to stand on for long periods
Dropped dishes don't stand much of a chance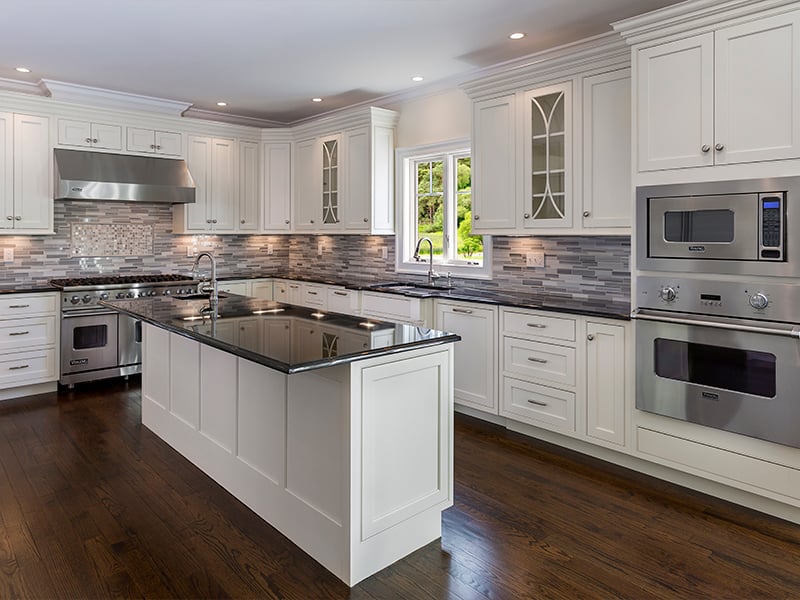 Wood
Pros:
Adds warmth, beauty, and value to your home
Available in varieties ranging from classic oak to cherry, to exotic tropical woods like bamboo and mahogany
Finishes such as hand-scraped, distressed, and wire-brushed offer even more design options
It feels good underfoot
Cons:
Needs proper maintenance and care to retain its look
Clean up water spills right away
Can be damaged by pet claws, high heels, or heavy/sharp objects dropped on it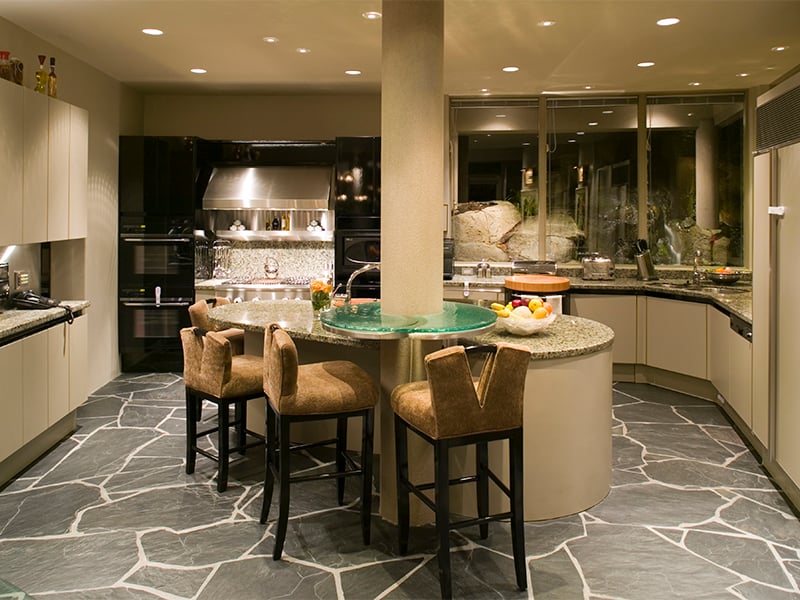 Stone
Pros:
Natural, rustic beauty in a broad range of colors
Able to create mosaics and designs in your flooring
Can stand up to heavy traffic
Cons:
Requires continual care and maintenance
Stone is slippery when wet
Can be uncomfortable to stand on for long periods
Dropped dishes don't stand much of a chance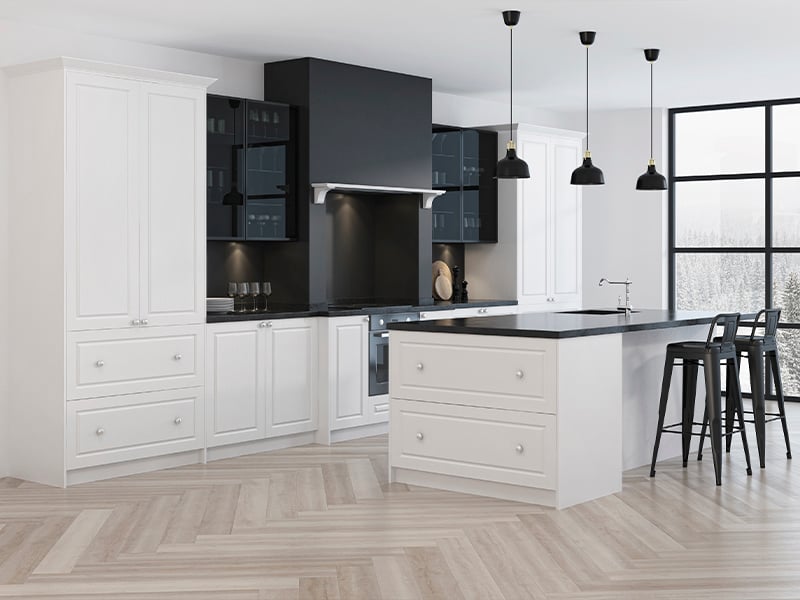 Vinyl
Pros:
Luxury Vinyl Plank looks like real wood and stone flooring
It's a fraction of the price of real wood or stone
Waterproof, stain, scratch, slip and dent resistant
Has a softer feel when you walk across it
Cons:
Finding the Right Match
Choosing a kitchen floor is a big decision. You are likely going to live with it for some time. You are going to want to look and feel, as well as talk to expert designers and materials specialists. Visit one of our five showrooms so you can check out all the options for yourself.
DREAM IT. DESIGN IT. LIVE IT.

| Kitchen & Bath Center